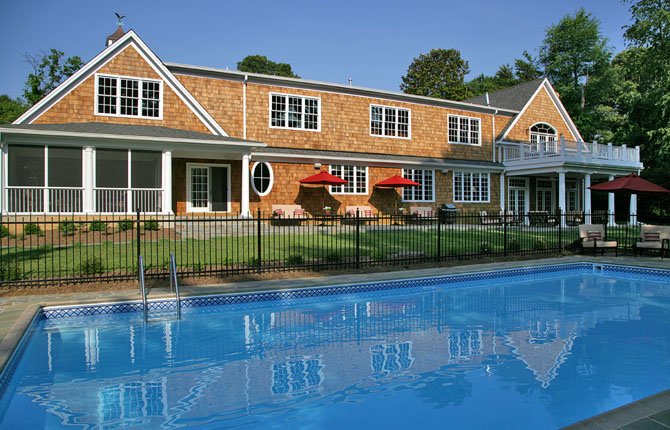 Architect Paul Gaiser's solution adds living space and connectedness to a setting that includes a pool and tennis court. Shingle-style cladding and fine detailing help to curb the massing effect inherent in a large-scale home.
Stories this photo appears in:

Warren of walls and small rooms grows into an open Nantucket Shingle-style home.
Converting a "split-level" into a form and style that suits a 21st century family has become one of the more compelling challenges in the recent literature of architectural remodeling. Restricted window size, low-ceilings and too many walls are among perceived limitations. But what to do?