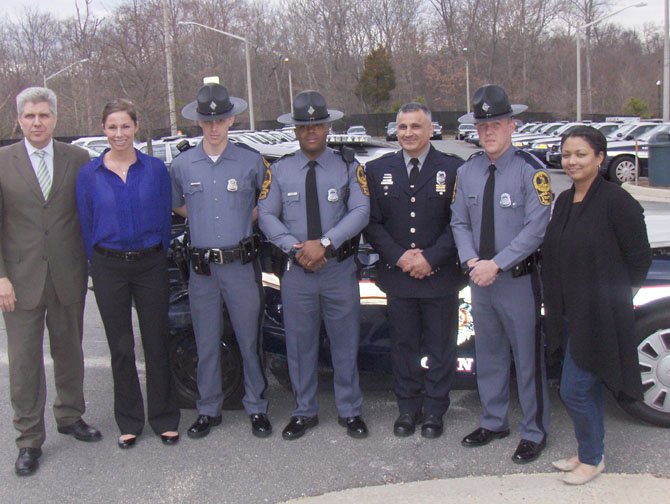 From left are Gregory and Emily Zetts, John Yacek, Lorenzo Goode, Rockie Akhavan, Matthew Ratliff and Stacey Hawkins.
Stories this photo appears in:

'These Citizens Are the Heroes'
A mother allegedly high on drugs — and driving 70 mph in a car containing an infant and a 6-year-old without a seatbelt — led to a three-car crash on March 11 that could have ended in tragedy. As it was, it sent five people to the hospital, resulted in the mother's arrest and brought out the best in public-safety personnel and ordinary citizens who came to the rescue of the children and of police PFC Rockie Akhavan, who was trapped in his cruiser.