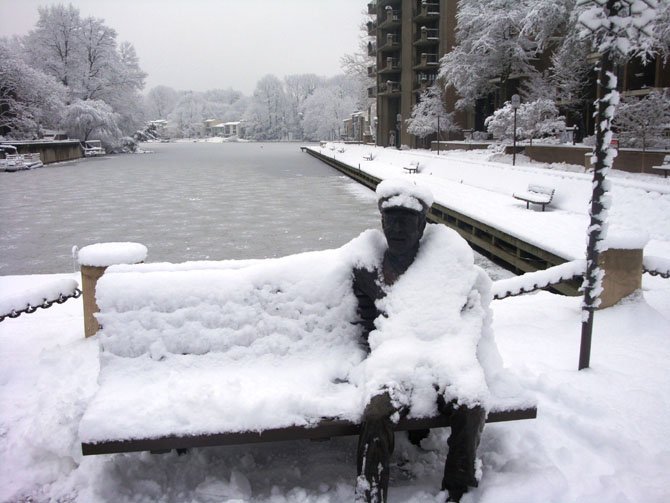 Bronze Bob in snow.
Stories this photo appears in:

Snow summit held to share information and ideas.
Representatives from Reston Association, Fairfax County Public Schools (FCPS), and Fairfax County attended the first "Snow Summit" Thursday, Nov. 6 at 6:30 p.m. at Reston Association Headquarters, 12001 Sunrise Valley Drive. The event was open to public and was held to prepare Reston Association members for the upcoming snow season.