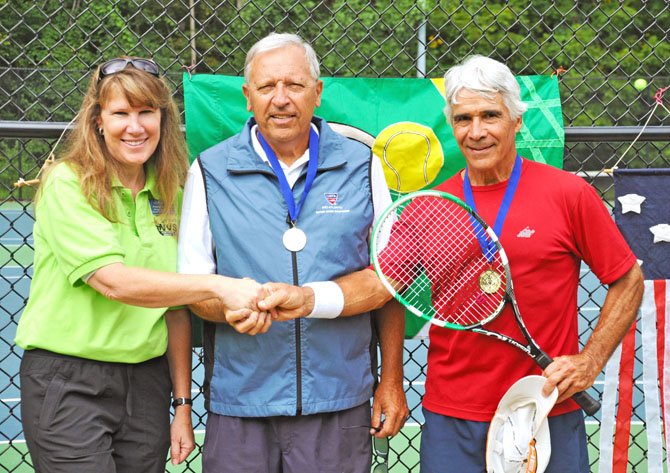 Men's Doubles winners for age bracket 60-69, David Lacsamana and Barry Herrmann being congratulated by Anne Chase, Recreation Manager for Fairfax parks.
Stories this photo appears in:
Hundreds participate in Northern Virginia Senior Olympics.
Whack! Smack! These were the constant sounds going back and forth during the pickleball finals at the Thomas Jefferson Community Center in Arlington. The pickleball games were part of the Northern Virginia Senior Olympics taking place at several venues throughout the region.