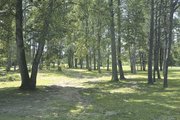 Burke Lake Park
7315 Ox Road in Fairfax Station
Its 888 acres feature a 218-acre lake with fishing, boating, rowboat rental, camping, a miniature train, a carousel, outdoor volleyball courts, an 18-hole par 3 golf course, an ice cream parlor, picnic areas with grills, a mini golf course and playgrounds as well as an 18-hole disc golf course. The new fishing pier is accessible to persons with disabilities. Privately owned boats with electric motors are permitted on the lake. No gasoline-powered watercraft or sailboats are permitted. Swimming is prohibited. Nominal fees are required for boat rentals, camping, carousel, train and other activities. Call 703-323-6600.
Fountainhead Regional Park
10875 Hampton Road, Fairfax Station
The observation deck of the Marina Building at Fountainhead commands a view of the widest point of the Occoquan Reservoir. Law requires fishing licenses for fishermen 16 or older. Motors up to 10 horsepower are permitted. State and local law prohibits alcoholic beverages and firearms. No swimming or water skiing. Features at the park include fishing, a boat ramp, canoe and electric motor rentals, mountain bike trail and a separate horse trail (call 703-250-2473 for trail conditions), access to the 17-mile Bull Run-Occoquan Trail (no bikes), rental picnic shelter, picnic tables and grills, miniature golf and nature trails. Sandwiches, snacks, beverages, bait and tackle, fishing licenses, scale, deck and rest rooms are available at the Marina Building. Fountainhead Park is open daily from 6 a.m.-dusk. Call 703-250-9124.
Hidden Pond Nature Center
8511 Greeley Blvd., Springfield
The center offers indoor exhibits, a nature trail, a pond, tot lot, playground, tennis courts and picnic shelter. A naturalist is always available during operating hours to answer questions. Abundant wildlife and extensive woodlands, along the Pohick Creek, are also features of this park. Hidden Pond is open Monday through Friday, 9 a.m.-5 p.m.; weekends and holidays from 12-5 p.m., and is closed on Tuesdays. It is open during January and February from 12-5 p.m. August evening hours- 6:30-9 p.m. Admission is free. Call 703-451-9588.
Lake Accotink Park
7500 Accotink Park Road, Springfield
www.fairfax.va.us/parks/accotink
Offers trails, picnic areas, playgrounds, basketball court, boating, food stand, mini golf, volleyball court and carousel. Park open from 7 a.m. to dusk. The marina is open May through September, Monday through Friday, 12 p.m.-6 p.m., Weekends, 11 a.m.-8 p.m. No alcohol, and dogs are welcome with a leash. 703-569-0285.
Sandy Run Regional Park
10450 Van Thompson Road, Fairfax Station
Sandy Run offers a facility for team training and competition for Olympic, college, high school and club crew athletes. Park features include: site of national competitions for college and high school rowing crews, spectator seating for 500, 2,000-meter racecourse and three boathouses. Park Manager: James Short. Call 703-690-4392.
South Run Rec Center
7550 Reservation Drive, Springfield
South Run has a heated, indoor, 25-meter pool with a poolside spa, beach and wading area, saunas, showers and locker rooms, two racquetball and walleyball courts, fitness center with Cybex VR2 equipment and multi-purpose room. South Run also operates an indoor 100-foot by 186-foot earth-floor field house that is available for rental for horseback riding, soccer and a wide variety of other activities. South Run does not provide horses. Facility hours are Monday-Friday, 5 a.m.-9 p.m.; Saturday, 6 a.m.-6 p.m.; and Sunday, 8 a.m.-8 p.m. Pool hours are Monday-Friday, 6:30 a.m.-9 p.m.; Saturday, 9 a.m.-6 p.m.; and Sunday, 8 a.m.-6 p.m. Call 703-866-0566.
Wakefield Park
8100 Braddock Road, Annandale
Includes Audrey Moore RECenter (closed during the day), offering a pool that is open Monday-Friday from 6:30 a.m.-9:30 p.m.; Saturday from 9 a.m.-6 p.m.; and Sunday, from 10 a.m.-6 p.m. RECenter also has an outdoor sundeck, saunas and showers, racquetball and squash courts, large gymnasium, dance room, pottery lab and kiln, photography lab, multi-purpose activity rooms, senior center/teen zone, and an arts and crafts room. A fitness center overlooks the RECenter's natatorium and gymnasium. The RECenter is surrounded by multiple trails, including the Cross County Trail. Open Monday-Friday, from 5 a.m.-10 p.m.; Saturday, from 7 a.m.-8 p.m.; and Sunday, from 8:30 a.m.-9 p.m. Also at Wakefield is the Wakefield Skate Park. For more, call 703-321-7081, or visit http://www.co.fairfax.va.us/parks/rec/wakerec.htm.
More like this story