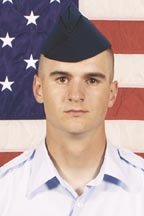 Send announcements or events, which are open to the public at no or minimal cost, to The Loudoun Connection, 7913 Westpark Drive, McLean, VA 22102 or e-mail <a href="mailto:loudoun@connectionnewspapers.com">loudoun@connectionnewspapers.com</a>. Deadline is Friday, two weeks before the event. Photos/artwork encouraged. For more information, call 703-917-6454.
The following area Virginia Tech students were among those honored at the university's spring commencement ceremony held May 9: Shari Baloch, Samuel Beneck, Matthew Brubaker, Elizabeth Dye, Paul Geiger, Warren Glismann. Lisa Gunderman, Nasser Hamidi, Safia Jamil, Margaret Pruden, Vladimir Smirnov, Zachary Williams, Zachary Williams, Christian Zoeller, Andrew Augustin, Monica Bass, Albert Bjork, Caroline Black, Douglas Brenner, Michael Diaz, Margaret Feldman, Amanda Halsey, Ashley Hartle, Kristin Hendershot, Kimberly Hollmann, Lisa Kaiser, Taylor Lugar, Erik Reeves, Morgan Rezac, Katherine Runco, Nicole Shaffer, Christopher Jones and Emily Williams.
Army Reserve Capt. RC Chao, Sterling High School class of 1993, has been mobilized and activated for an overseas deployment in support of Operation Iraqi Freedom. Chao, who graduated from Virginia Polytechnic Institute in 1997, will be aiding in the security, stabilization and rebuilding of Iraq and its infrastructure.
The Loudoun affiliate of Habitat International recently
elected its new board members, increasing the board from 18 to 20 members, and electing a new executive board. The newly elected president, Alta Jones, previously served as board's vice president and also currently heads
the finance committee. Jones has held executive positions in the financial services industry and is currently a business consultant partner with Hilltop Advisors. She also serves on the Virginia state Habitat board.
Joining Jones on the executive committee are Tom Grannas, vice president and a partner with Charron Consulting; George Rose, treasurer and founder of Land Design Financials; Dave Boyd, secretary, member of the Loudoun's Housing Advisory Board and director of BNI Northern Virginia; Pamela McGraw, family selection chair, nonprofit representative for Loudoun's Affordable Dwelling Unit Advisory Board and employed by IDI Group Companies and Bud Green, head of construction and past LHFH president.
Joseph Barbaccia of Potomac Falls is one of 15 artists selected as finalists for the Trawick Prize: Bethesda Contemporary Art Awards, a juried art competition produced by the Bethesda Arts & Entertainment District. The work of the 15 finalists will be on display, from Sept. 3-27, in downtown Bethesda at Heineman Myers Contemporary Art, 4728 Hampden Lane.
The prize winners will be announced and honored Wednesday, Sept. 3, at a special press event held at Heineman Myers Contemporary Art. The Best in Show winner will be awarded $10,000; second place will be honored with $2,000 and third place will be awarded $1,000. A "Young Artist" whose birth date is after April 11, 1978, will also be awarded $1,000.
Air Force Airman Kenneth R. Huggins has graduated from basic military training at Lackland Air Force Base, San Antonio, Texas.
During the six weeks of training, the airman studied the Air Force mission, organization, and military customs and courtesies; performed drill and ceremony marches, and received physical training, rifle marksmanship, field training exercises, and special training in human relations.
In addition, airmen who complete basic training earn credits toward an associate in applied science degree through the Community College of the Air Force.
Huggins is the son of Ken and Robi Huggins of Wintergreen Drive, Purcellville. In 2006, the airman graduated from Potomac Falls High School, Sterling.
Gov. Timothy M. Kaine has appointed Ryan A. Myers of Potomac Falls, branch manager of Woodbury Financial Services, to the Real Estate Appraisers Board.