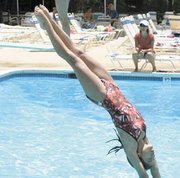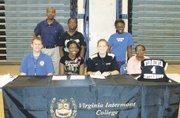 <b>South County Hires Holsclaw</b>
South County has hired TD Holsclaw as its new track and field coach, the school announced on Tuesday afternoon, July 28. Holsclaw, who will oversee both the indoor and outdoor programs, possesses over 15 years of head coaching experience, with two of those spent at George Mason University. In addition to having been named the Virginia Beach Region Coach of the Year in 2000, Holsclaw was the Northern Region Coach of the Year for track and field in 2004-05 when he led his teams to a pair of district titles and one regional championship.
<b>Linza to Hayfield</b>
On Thursday, July 30, Hayfield hired Jimmy Linza to succeed Scott Broyles as the head coach of its baseball program. Most recently, Linza spent five years at Mount Vernon High School (2001-05), winning three National District titles during that span. This past spring, Linza served as an assistant director of student activities at McLean. Linza has been a head coach for 19 years and, while at Mount Vernon, was named the 2005 Northern Region Coach of the Year for baseball. During a 24-year career, Linza has amassed a record of 229-104-6 (.684).
<b>Silver Simone</b>
Competing at the 18th Annual Maccabiah Games in Israel, Fairfax native Simone Friedman had a successful showing. Friedman, who's a level 10 gymnast and trains at Capital Gymnastics in Burke, brought home three silver medals. She competed in the all-around competition for Team USA and earned a silver medal, and in the finals she earned silver on both the uneven bars and floor exercise.
<b>They're Good Sports, Too</b>
The Fairfax Station dive team finished its season on a high note. In addition to a 5-0 season and a divisional championship, Fairfax Station was presented with the annual, coveted Sportsmanship Award, which is voted on by opposing teams. Additionally, 16 Fairfax Station divers competed in the Division VI meet at Great Falls, where Tyler Hazard (Freshman boys'), Molly Rowland (Junior girls'), Teal Schuppin (Junior girls'), Andrew Pascual (Junior boys'), Mackenzie Wessling (Intermediate girls') and Zach Monday (Intermediate boys') all qualified for the Individual All-Star meet on Aug. 2.