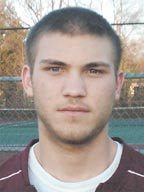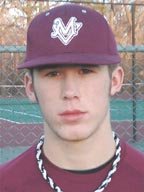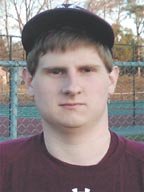 Mount Vernon right-hander Mike Murdock was a first-team all-National District selection last season, when he helped pitch the Majors to a second-place finish in the district. Entering 2010, Murdock will once again be the ace of the Mount Vernon pitching staff.
What can he do to improve?
"Every team has a staff ace," he said, "but you've got to have more than one pitcher to go anywhere or have a good, solid season. So it's just coming in every day with all the other pitchers, trying to make everyone better."
Ah, the sound of senior leadership.
Murdock, along with seniors Andrew Sable and Jimmy Woehrle, will play key roles in determining whether the Majors can get back to the National District title game. Sable, a two-time all-district selection at third base, moves to shortstop this season in an attempt to bolster the team's defense. Woehrle moves into the Majors' No. 2 starting pitcher role after spending his junior year as the No. 3.
The spotlight will be on the senior trio as head coach Luke Sable places an emphasis on pitching and defense.
"We've got to play good … defense," Luke Sable said. "I'm a defensive-oriented coach. … We want to stay in all the ballgames and be in a position to win … the games 2-1, 3-2."
Murdock throws in the upper 80s and toes the rubber against most of the Majors' toughest opponents. Woehrle, a second-team all-district selection, throws in the mid-80s and will now face stiff competition moving into the No. 2 spot.
"Hopefully," Coach Sable said, "they'll stay healthy and be able to throw strikes and keep us in the games."
Andrew Sable played second base his freshman year and moved to third base as a sophomore. Two years later, he makes yet another position change, this time to shortstop. While he said he was comfortable at third, he's ready for the transition.
"I'm kind of looking forward to it," he said. "Being a senior leader, shortstop's kind of the leader of the infield, so I'm looking to help out."
Sable, who's verbally committed to George Mason, hit .390 last season and will bat third for the Majors this year.
Sophomore Kyle Quigley will be the team's catcher. While he's two years younger than the team's top pitchers, Luke Sable said there won't be a problem with communication.
"We're expecting good things from [Quigley]," the coach said.
Sophomores Justin Boutin and George Palacio will compete for playing time at second base. Junior Collin Bowyer, a transfer from North Carolina, could see time in the outfield or on the mound. Junior Tre' Cook is the team's No. 3 starter.
Offensively, Coach Sable said the Majors will play small ball, relying on speed and an occasional bunt, to push across runs. However, junior third baseman Logan Beougher, listed at 6-foot-4, 265 pounds, will provide Mount Vernon with some power at the No. 4 or No. 5 spot in the batting order.
Mount Vernon travels to face Washington-Lee at 6 p.m. Tuesday. W-L and two-time defending district champion Yorktown each received votes in the first Northern Region coaches poll of the season. Mount Vernon was nowhere to be seen.
"We've got high expectations," Woehrle said. "Not much respect coming our way."