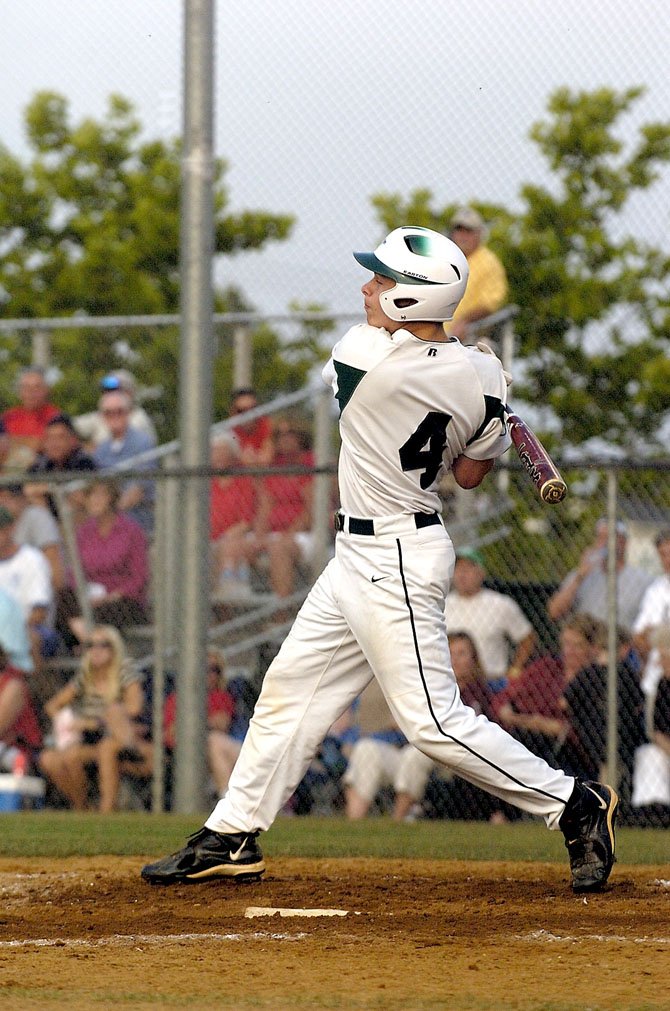 For the third straight year, the South County High baseball team is spending its spring break week competing at the Mingo Bay Baseball Classic, at the Carolina Forest venue in Myrtle Beach, S.C.
There, South County, last year's Patriot District and Northern Region champions, had won its first two games going into its final game of the trip on Wednesday, April 4.
The Stallions' first game in South Carolina was Monday night, April 2, an outing won by South County, 13-3, over TL Hanna High (Anderson, S.C.). The Stallions hit the field again the following morning for a 10 a.m. game and won another game in decisive fashion, 8-0, over Lake City High.
South County (6-1) was scheduled to play its final game on the trip on Wednesday morning, another 10 a.m. start, against Frewsburg High (N.Y).
Prior to its spring break trek, South County had started the new spring season by winning four of its first four five. The Stallions opened the season on Monday, March 19, defeating visiting DeMatha, the private school team from Hyattesville, Md., and a member of the strong Washington Catholic Athletic Conference (WCAC), by a 10-0 score.
Then, over an eight-day period from March 21-29, the Stallions played four consecutive Patriot District games. They lost their first one at W.T. Woodson, 5-4, on Wednesday, March 21. It was a rare district setback for South County, which was unbeaten in district play in both the regular season and postseason district tournament last year.
But the Stallions came back to win a home game two days later over rebuilding Lee High, 12-2, on Friday, March 23. The Lancers, under new head coach John Dowling, are rebuilding following some tough seasons of late, including a two-win season last spring. Lee, earlier this spring, won a game over Edison High, 5-2, at the Langley High Ice-Breaker on March 16.
South County, following the win over the Lancers, defeated host Annandale on Tuesday, March 27 by a 5-2 score, then, in its final game prior to spring break, defeated a scrappy T.C. Williams High team, 4-1, in a home outing on Thursday, March 29.
So going into the second half of the schedule following spring break, South County held a solid 3-1 record in the district.
"At this point we have been winning with pitching and defense," said South County head coach Mark Luther, who led the Stallions to the state finals last year and an incredible 28-1 record.
The coach said the Stallions' offense thus far has been led by senior outfielder Blake Thompson, junior catcher/infielder Keaton Tettlebach, and senior infielder/pitcher Kyle Fairbanks. On the mound, Devin Gould, a junior, and senior Jake Josephs have pitched the majority of South County's innings. In the field, the team has received solid glove work from senior Michael Herrmann, a newcomer to the team's line-up this season, at the hot corner third base position.
"He has shored up the defense with his play at third base," said Luther.
Next week, following their trip to the Gamecock State, South County will dive back into its district schedule with a pair of road games - at West Potomac on Wednesday, April 11 and at West Springfield High on Friday, April 13, at Tugwell Yards, the home playing venue for the Spartans named in honor of former West Springfield coach Ron Tugwell who years ago built the program into a Northern Region power.
South County's next home game is scheduled for Friday, April 20 versus Woodson, the lone team to have beaten the Stallions thus far. Earlier that week, the team will play a Tuesday, April 17 game at Lake Braddock.
All district games, home and away, have 6:30 scheduled starts.
"At this point, we feel that we have a long way to go to reach our potential," said Luther, of the regular season and heavy district schedule ahead for his squad. "Our district is very balanced this year so many games can turn with just a mistake or two."