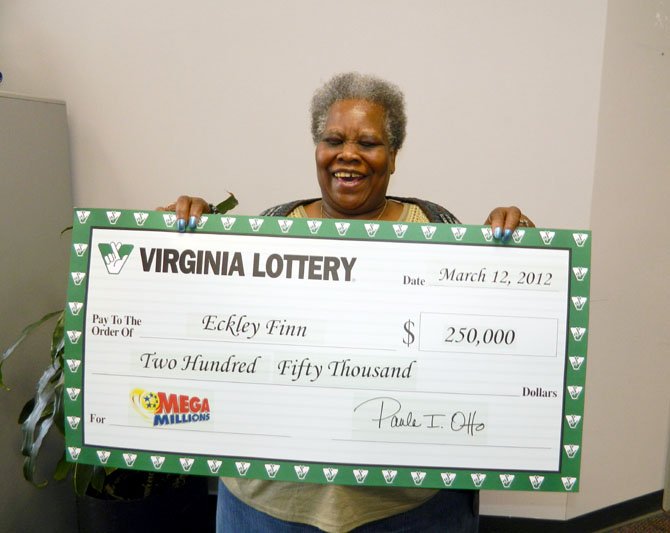 Eckley Finn of Alexandria was with her husband when they discovered she'd won $250,000 in Mega Millions.
"We were shocked," she told Virginia Lottery officials as she claimed her prize. "We play to win, but it's still a surprise."
She matched the first five numbers in the March 9 Mega Millions drawing. The winning numbers for that drawing were 9-10-27-36-42 and the Mega Ball was 11.
She bought the winning ticket at the 7-Eleven at 8434 Frye Road in Alexandria. She used Easy Pick and allowed the computer to randomly select the numbers on her ticket.
Finn is the sixth Virginia Lottery player in 2012 to win $250,000 in Mega Millions.
Mega Millions drawings are held Tuesday and Friday nights at 11 p.m. Drawings are broadcast on TV stations across Virginia and streamed live at www.valottery.com and on the Lottery's Facebook page. The odds of winning the $250,000 prize in Mega Millions are 1 in 3,904,701.
More like this story