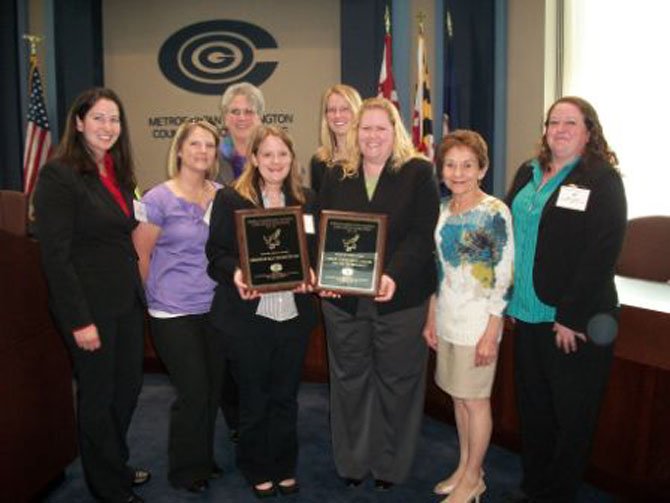 The Fairfax County Animal Shelter received accolades from the Metropolitan Council of Governments (COG) for two programs and a large-scale animal rescue in 2010 - 2011.
The Fairfax County Animal Services Division won the Council of Governments' Animal Rescue Story of 2010 – 2011 award for a case that involved the rescue of more than 160 cats. These cats were found in a single family home in which animal control officers worked for several days to remove. Shelter staff and volunteers provided care and treatment for the cats throughout a five-month period to get many of the cats adopted or transferred to rescue organizations.
The shelter also received the Community Impact Award for its spay/neuter program which provides high-quality, low-cost spay/neuter for citizens' animals and free trap, neuter and return (TNR) for feral cats. To date, more than 4,200 animals have been spayed or neutered with feral cats comprising nearly 45 percent of the total animals going to the low-cost clinic. The TNR program has resulted in nearly a 10 percent decrease in the intake of the offspring of feral cats requiring foster care, a 41 percent decrease in neonatal kitten intake and a 58 percent decrease in feral kitten intake into the foster program in 2010 versus 2011.
Shelter volunteer Theresa Baker also received the council's Humane Education Award for her efforts with the shelter's pit bull adoption program. Baker spends countless hours fostering pit bulls providing training to ready them for adoption. She also goes on nearly every home visit the shelter conducts, more than 40 so far, for these adoptions to provide advice and answer citizen questions.
The shelter's partner, the Shenandoah Valley Spay/Neuter Clinic, received the council's Veterinarian Award for their staff's role in providing low-cost spay/neuter to two COG jurisdictions. The clinic has provided high-quality, affordable spay/neuter to more than 85,000 animals since it opened its doors in 2005.