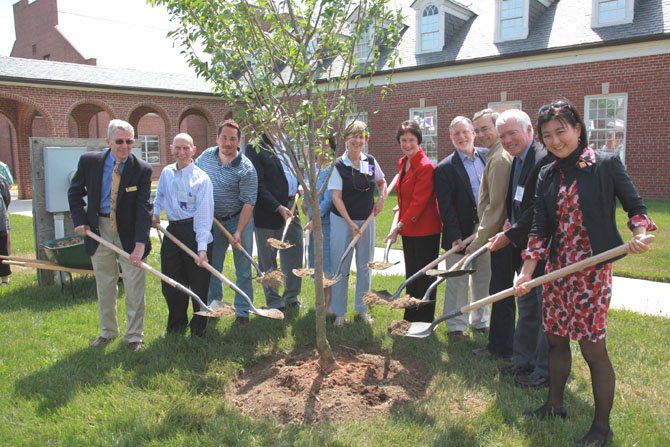 The Workhouse Arts Center celebrated Japanese Art and Culture Day, in celebration of the 100th Anniversary of the Gift of Trees, National Cherry Blossom Festival. Visitors to the Workhouse Arts Center enjoyed and array of interesting, educational, and entertaining activities celebrating the art and culture, both ancient and modern, of Japan.
The event began with a ceremonial planting of 12 cherry blossom trees at the Workhouse. Following the planting, a presentation was given by Keith Tomlinson, manager of Meadowlark Gardens in Vienna, who offered a look at the relationship between humans and nature and how cherry blossom trees are representational of spring and renewal. Attendees were also invited to engage in many other educational presentations that were given by The Virginia Museum of Fine Arts, Ikebana International, The Potomac Bonsai Association and the Workhouse Arts Center's Studio Artists.
An array of demonstrations highlighting both traditional and modern aspects of Japanese art and culture also took place in studio buildings across campus. Demonstrations included Sashiko design technique, Kumihimo, Sumi-e painting, Japanese tea tasting, and vegetarian sushi making. For the younger audience, activities involving Japanese games, crafts and dress were provided by the Japan-America Society of Washington DC. The all-day event ended with a film screening of "5 Centimeters per Second," which showcased the Japanese art of Anime.