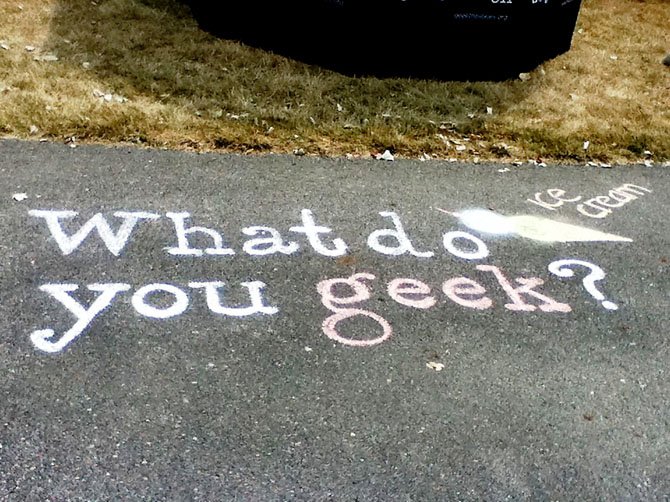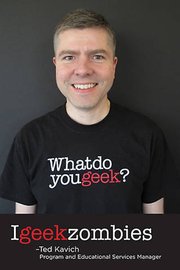 Ruth geeks fairy tales. Katie geeks wildlife. Benjamin geeks hobbits.
County residents can now "geek" whatever their passion is at their local library during Fairfax County Public Library's (FCPL) "Geek the Library" campaign.
Funded by a grant from the Bill and Melinda Gates Foundation, the campaign highlights what people are passionate about—or what they 'geek'—and how local libraries can and do to support them.
Geek the Library introduces "geek" as a verb, and encourages the public to talk about what they geek—whether it's engineering, superheroes, art, politics or anything else, said Mary Mulrenan, FCPS marketing director. (Mulrenan personally geeks Downton Abbey.)
The campaign, which runs through September, is also designed to heighten awareness about funding issues public libraries face and provide information on how people can get active and support their local library.
"This is a fun campaign that we hope will get residents talking about the valuable role of the library and will encourage those who don't currently use the library to drop by or visit us online," said Edwin S. Clay III, library director. "We offer thousands of free eBooks; Wi-Fi at all our branches; meeting space; computer access; tutoring and so much more."


RESIDENTS CAN PICK UP Geek the Library materials at their local branch and sign a GeekBoard. Facebook and Twitter followers can post what they Geek online. To find out more, visit the library's website at www.fairfaxcounty.gov/Library, and click on the "Geek the Library" tab.
"This campaign is designed to provoke conversation about the vital role that public libraries and librarians play in today's challenging environment," said Cathy De Rosa, global vice president of marketing for Online Computer Library Center, Inc., a nonprofit library cooperative which led the campaign development. "We hope it will spark important community discussions about how public libraries can remain strong."
As the economy slowly recovers, Americans are turning to local libraries for educational opportunities, job searching resources and entertainment. According to Clay, other libraries have successfully used the campaign to position the library as a critical asset—for individuals to find jobs, reeducate themselves and enhance literacy, and for the community to gain access to technology and continue their education.
A new American Library Association (ALA) report sheds light on the importance of public libraries as a key access point for technology and job resources. According to the 2012 Public Library Funding & Technology Access Study, more than 60 percent of libraries report that they are the only provider of free computer and Internet access in their community.
"Fairfax County Public Library is fortunate to be expanding our hours in the fall thanks to an increase to the library budget in FY2013 by the Fairfax County Board of Supervisors," said Clay.
The Fairfax Library Foundation provided supplemental support for the campaign.
More like this story