Arlington — Signature Theatre will host a one-night performance and book-signing featuring Broadway star and Helen Hayes Award-winner Ed Dixon. On Monday, Aug. 27 at 8 p.m., Dixon will perform original compositions as well narrate behind-the-scenes stories from his recent memoir Secrets of A Life On Stage…And Off. Copies of the book will be available to purchase, and a book-signing will take place following the performance in Signature's intimate ARK Theatre. Tickets are $20 at the Signature Box Office and at ticketmaster.com.
Details
Signature Theatre
4200 Campbell Avenue
571-527-1860
www.signature-theatre.org
The memoir Secrets of A Life On Stage...And Off is the story of Dixon's 42-year career on Broadway including more than a dozen Broadway shows. Along the way he has worked with Ruby Keeler, Busby Berkeley, Leonard Bernstein, Alvin Ailey, Stephen Schwartz, Ben Vereen, Bob Fosse, Ann-Margret, Kevin Spacey, Tony Danza, Kathie Lee Gifford, Bebe Neuwirth, Christine Ebersole, Christine Baranski, Stephen Sondheim and a host of others. At the halfway mark of his many-decade career, Mr. Dixon suffered a debilitating drug addiction which nearly killed him. He then went on to put his life back together and have an even larger and more successful career than he had before. It is an amazing saga of hope and despair, destruction and redemption.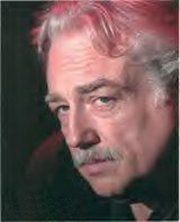 His act, which bears the same name as his book, includes personal stories punctuated by songs from the many musicals he has written plus original material composed specifically for the evening. Secrets of A Life On Stage...And Off is available at amazon.com and barnesandnoble.com in hard copy and e-book format.