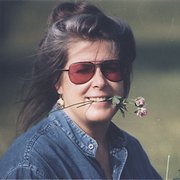 Potomac — Close to Washington D.C. but with lush green neighborhoods edged by parks and trails through stream valleys leading to our most well known natural attraction, the C&O Canal National Historic Park, which stretches a ribbon of green 184 miles along the Potomac River edged by a tow- path trail that runs from Cumberland to Georgetown. In all seasons it attracts birdwatchers, hikers, bicyclists, fishermen, naturalists and anyone who likes to stand beside a great river under towering Sycamore trees and feel a sense of wilderness. From the bluffs above the towpath at Violette's Lock, you can see the Blue Ridge Mountains on a clear day. At Olmsted Island looking out on the Great Falls, you can watch numbers of Great Blue Herons fishing from the rocks in rainbows of spray and you hear only the sound of crashing water. In spring, between the towpath and the River's edge Bluebells flower in great swaths and they create a blue haze beneath the trees on nearby islands.
The way our subregion has developed is no accident but the result of careful, deliberate planning. We have the first Master Plan in the county to be based on retaining the health of our streams, forests and wetlands. Look around and you see evidence of our environmental planning in our stream valley parks running the length of Cabin John Creek, Watts Branch, Muddy Branch and portions of Rock Run. You see it in the abundant forest cover and tree canopy, in our two-lane road system and the open section grass swales adjacent to them that catch and infiltrate rain. We have designated some of our roads Rural and Rustic to maintain our ties with our farming past and with the Agricultural Reserve to our North.
Potomac has so much diversity in many acres of nearby County parkland. One is known as the Serpentine Barrens, though it is really a forest of very old, unusual and stunted trees growing from a geology so rare that the bedrock found there occurs on only 1 percent of our planet. The soils are thin and support an ecosystem unlike any other park in Montgomery County. You could spend a lifetime here without seeing all the natural wonders Potomac offers. It's why I love living here.
Ginny Barnes is vice chair of Conservation Montgomery.