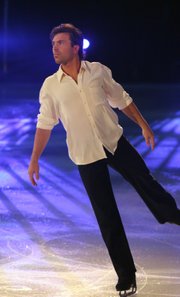 Michael Weiss, three-time U.S. National Figure Skating Champion and two-time Olympian, is celebrating the eighth annual Michael Weiss Foundation "Ice Champions LIVE" event. Weiss will bring the most famous faces in figure skating to Arlington to help raise money for his foundation to further the dreams of even more local child athletes.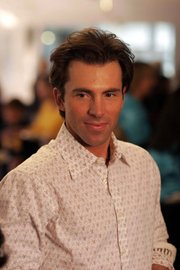 The Michael Weiss Foundation (MWF) is a non-profit organization offering scholarships to aspiring Olympians, and is currently sponsoring twenty-seven recipients. Knowing first-hand how much it takes to get an athlete to the Olympics, Weiss gives children this opportunity through his scholarships so they can carry the torch for Olympics of the future.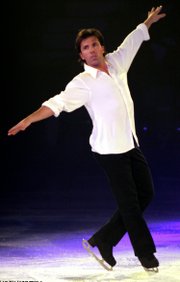 In addition to the ice show, there will be a silent auction that features the skaters' personal memorabilia, as well as hundreds of items from the World Figure Skating Community, local artists, jewelers and restaurants.
The event will be held on Saturday, Sept. 8 at 4 p.m. at Kettler Capitals Iceplex in Arlington. Tickets are now on sale through www.MichaelWeiss.org and www.Ticketweb.com or by calling 866-468-7630. On-ice seating is available. Ticket prices range from $20-$50 with VIP opportunities—meet and socialize with some of the biggest stars in figure skating with the VIP package. Proceeds from ticket sales will go toward figure skating scholarships to be awarded later this year.
Skaters include Brian Boitano, Olympic champion; Ashley Wagner, 2012 U.S. national champion; Ryan Bradley, U.S. national champion; Michael Weiss, three-time U.S national champion; Caryn Kadavy, world medalist; Richard Dornbush, national silver medalist; Sinead and John Kerr, European medalists and Olympians; Richard Dornbush, U.S. national silver medalist; Steve Cousins, eight-time British national champion; Dan Hollander, U.S. national medalist; many other Olympic, World, and U.S. national champions. For full list of skaters please visit MichaelWeiss.org.