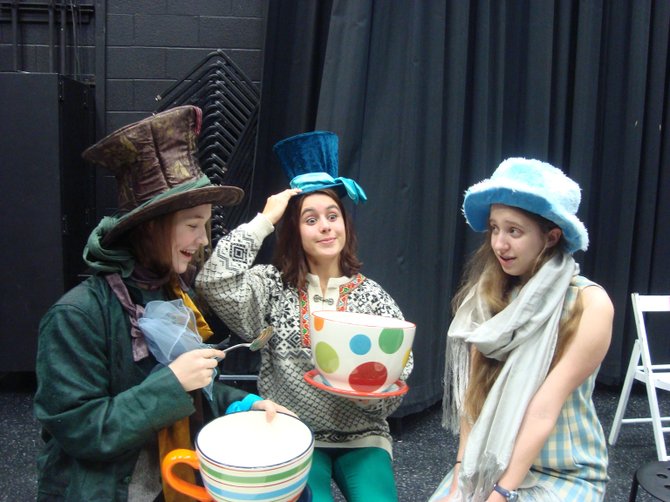 The award-winning McLean High School Theatre Company is taking a new holiday show on the road. For the first time, the high school theatre company will travel to three area elementary schools to perform "Alice in Winter Wonderland." It's a familiar fairy tale modified with a seasonal theme and musical selections. Drama instructor Amy Poe calls it a "new
twist on an old tale just in time for the holidays".
"I think kids are really going to love this play," says Lily Lord, who plays Alice. "It's always been a wild story, and we added just a little bit more crazy to it."
Poe hopes the traveling show teaches her actors how to adapt to different spaces and audiences. "I want them to learn about children's theater and how the style can be sophisticated, yet still entertaining for a younger audience. It's all about finding the right balance between the humor for adults and kids."
Show times are Thursday, Dec. 13th at 7 p.m. at Kent Gardens Elementary School, Friday, Dec. 14th at 7 p.m. at Chesterbrook Elementary, and Saturday, Dec. 15th at 4 p.m. at Colvin Run Elementary.
No tickets are required, but donations are appreciated and will support the McLean High School Theatre Department.