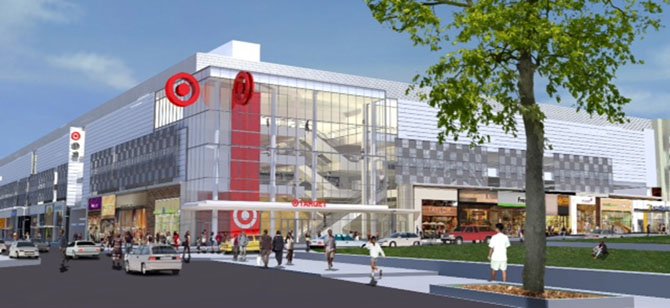 Since its official opening in September, the Mosaic District in Fairfax has created a buzz among local shoppers.
"I love the variety of shops, especially the interesting mix of sophisticated fashion and entertainment."
-- Abby O'Donnell
"It's a really cool place to shop," said Abby O'Donnell, a Vienna resident. "I love the variety of shops, especially the interesting mix of sophisticated fashion and entertainment. And they have a great Target."
Located at 2910 District Avenue in Fairfax, the 31-acre, mixed-use development center creates an urban district in the heart of Fairfax. The mix of the local fashion boutiques and restaurants coupled with national retailers and entertainers makes Mosaic a one-stop holiday shopping destination.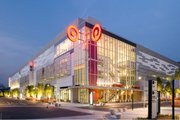 The Mosaic District includes Angelika Film Center, MOM'S Organic Market, Last Call by Neiman Marcus, Target and restaurants such as Black's Bar & Kitchen, Artisan Confections, Bellacara, Cava Mezze and Dolcezza as well as boutique hotels and a park.
The shopping district was developed by Edens, a Bethesda-based company which owns and operates a number of upscale shopping centers on the East Coast.
In November, Mosaic hosted its first "Mosaic Fashion Night" at boutique retailers and trendy eateries such as Lou Lou, South Moon Under, Amethyst, Artisan Confections, Langford Market, Freshbikes, Ginger, Timothy Paul, Last Call Studio by Neiman Marcus, Dawn Price Baby, Bellacara and Sweetgreen. Angelika Film Center & Café screened two fashion films—Diana Vreeland: The Eye Has To Travel and The September Issue. A portion of proceeds benefited the Starlight Children's Foundation.
In December, there will be several special holiday events. For information about upcoming events, visit MosaicDistrict.com, and Mosaic's Facebook and Twitter pages. Shoppers can visit each week to get exclusive deals, behind-the-scene interviews and stories about each retailer featured.
"Through its intelligent urban design, Mosaic creates a sense of warmth, intimacy and familiarity. The local flavor of the community is clearly reflected in Mosaic's storefronts, landscape, outdoor furniture, materials, lighting, signage and hardscape amenities," said an Edens official.
Phase 1 of Mosaic, which opened in September, included 350,000 square feet of retail, an eight-screen cinema, a 150-room boutique hotel, 73,000 square feet of office space, a one-acre park and LEED certified buildings. The overall project will include 500,000 square feet of retail, 1,000 residential units, 4,000 parking spaces (four above-grade parking garages) and two parks.
Development partners of Mosaic are AvalonBay, a 531-unit apartment building with 40,000 square feet of first floor retail; EYA, builder of approximately 112 luxury townhomes; and Lodgeworks, a hotel which will flag as Hyatt House.
For additional information about Mosaic, go to www.mosaicdistrict.com or www.edens.com.