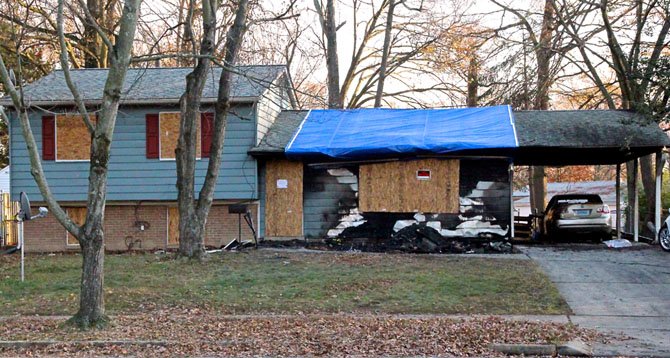 Fairfax County Fire and Rescue Department units responded to a house fire, Thursday, Nov. 29, at approximately 3:10 p.m. in the Mount Vernon area of Fairfax County. The single-family home is located at 4105 Fielding Street.
Firefighters encountered heavy smoke and fire coming from the front and rear of the three-story, split level home upon arrival. Firefighters were also challenged with a downed live power line near the driveway of the home. Firefighters conducted both an interior and exterior fire attack, bringing the fire under control in approximately 20 minutes.
Seven occupants have been displaced, two adults and five children. Two birds and a pet chinchilla perished in the fire. There were no other injuries. Red Cross support was declined.
Damage is estimated at $225,000.
The fire is under investigation.