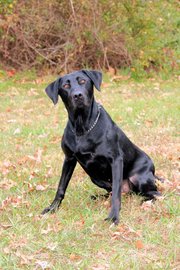 Leroy, Lucy and Vegas are trained and ready for duty. With their keen sense of smell, they are experts at scanning wide varieties of locations and assisting patrol officers with requests for service on a 24/7 basis. These dogs are busy, industrious professionals.
Last year, officers assigned to the Fairfax County Police Department Organized Crime and Narcotics Unit were responsible for 392 arrests and removing 263 pounds of drug material from Fairfax County.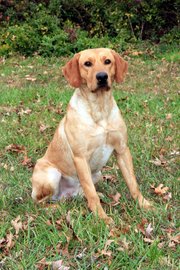 Canines and their handlers play a key role in helping keep Fairfax County safe and drug-free. According to the unit's commander, Captain Mike Wall, "The K-9 teams are an invaluable resource to our detectives.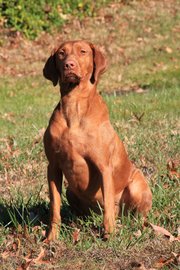 Suspects often intentionally carry their drugs in ways that are difficult to detect through a chance encounter with a police officer. The dogs are frequently able to alert our detectives to the presence of narcotics that would likely never have been found without their trained sense of smell. Many of our drug seizures and arrests can be attributed to the work of our K-9 partners."
All of the K-9s were bred and raised by Green Collar K9 in Greensboro, N.C. and all understand commands in English. Each K-9 has a personality and a work ethic that is unique; here are some details about each dog:
Leroy; a one-year-old yellow Labrador retriever started work in July 2012. He replaced retired K9 Jazz, who he lives with, along with another black Labrador named Tebow.
Lucy; a three-year-old Red Fox Labrador who loves to work. She also loves children, lying on the floor, and getting petted. She lives with retired K-9 Otis and another dog named Molly.
Vegas; a two-year-old Labrador has been sniffing out narcotics since December 2010. She lives in a home with another 7-year-old Labrador.