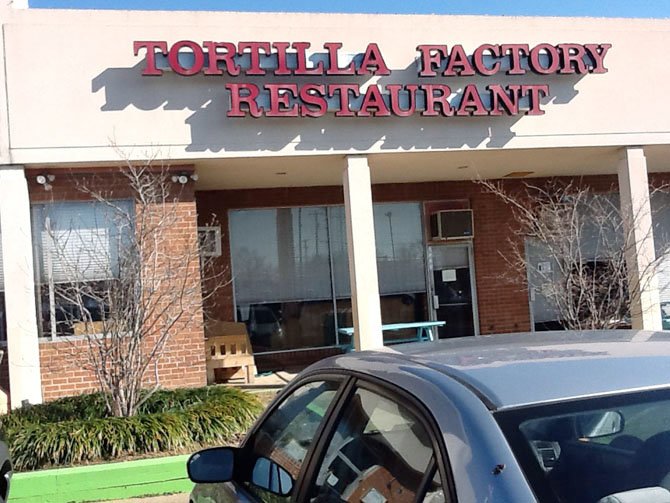 Customers from all over the Washington Metropolitan area are streaming to the Tortilla Factory in Herndon after learning the restaurant will soon be closing its doors after more than 35 years in business. Late last week word began to spread via the Internet that owner Chuck Curcio would be shutting down the restaurant on March 1. Since the public found out, there has been a waiting list each night to relive the memories and enjoy the Sonora Mexican style cuisine.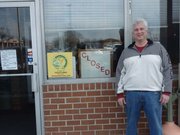 "Lots of people have been coming in and sharing stories about their experiences here. We've all had so many memories here," said Curcio. "There really have been so many. We've had people engaged here, people married here and I can't tell you how many birthday and celebrations there have been here. We have a long history in Herndon," said Curcio.
While the restaurant is closing, the owner hopes to keep some of the taste of Tortilla Factory going. "My son wants to make the salsa on weekends and sell it at local farmers markets. And we are hoping to work with a local food broker and get [the salsa] into local stores," Curcio said.


THE RECIPE for their well-known salsa will be given out when the restaurant closes. Anyone wishing to get the recipe simply needs to stop by the restaurant and put their name and email address on the salsa list. There are currently hundreds of names on the list, a testament to how much residents appreciate the salsa. In addition to the salsa list, there is an online auction list. Much of the remaining décor will be sold via eBay and Craigslist. People can sign up to be notified when the sale happens.
"This is Herndon institution," said diner Maria LaWalt. "Their salsa can't be beat. We are just really sad they are closing. We wanted to show our support for a long standing Herndon business so we went there tonight for dinner. The Tortilla Factory is going to be missed in this town. I can tell you that," LaWalt said.
Several factors came together to force the closing of the Tortilla Factory. The economic downturn created a drop off in sales. Then, according to the town of Herndon, the owner stopped complying with the meals tax in 2009. Town of Herndon has a meals tax rate of 2.5 percent. Curcio owes more than $9,000 including interest and penalties but has been working with the town recently to pay the money. Additionally, the shopping center is old and according to Curcio, beginning to deteriorate. "It was going to be expensive and we decided it wasn't worth the investment. We are also here all the time. I work 70 hour weeks and haven't had a vacation in literally three years," Curcio said.
Herndon vice Mayor Lisa Merkel said, "We always hate to lose a business in the downtown area, especially one with a history like the Tortilla Factory. Mr. Curcio has been a long-time volunteer at the Herndon Festival and other town events and we really appreciate his dedication to Herndon over the years."
"We are as sad as they are," said Curcio. "We want to end on a note that we have enjoyed the last 37 years. We have loved getting to know the local families and community groups and getting to be a part of Herndon," he said. Curcio estimates that each year he has donated close to $30,000 to organizations in Herndon.


IN THE SCANT TWO WEEKS before they close, Curcio is doing triple duty. He's still running the Tortilla Factory seven days a week, is actively seeking to find employment for all of his employees at other restaurants and juggling a phone that is ringing non-stop with customers wanting to know if the news is true. "We don't have an official date but we are shooting for March 1st. When we run out of food and employees we will close," said Curcio as he walked to the front of the restaurant to answer the ringing phone and deliver the news to another customer.