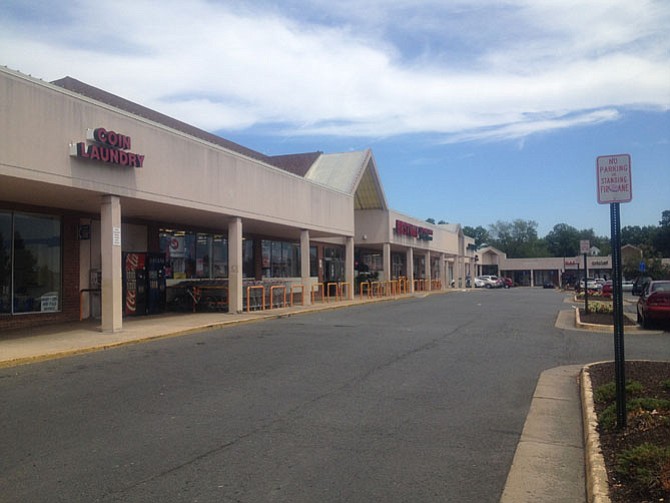 Since the popular restaurant the Tortilla Factory closed in February 2012, the space has remained vacant at Herndon Pines Shopping Center. The aging Herndon shopping center has numerous vacant storefronts, along with graffiti and a parking lot in need of repavement. The center has nearly as many vacancies as it does tenants. In January, Canine Carousel, a family owned and operated business, moved from the location in Pines Shopping Center to the Herndon K-Mart Shopping Center.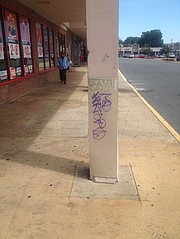 "I would like to see new life in this piece of real estate," said Herndon Vice Mayor Jennifer Baker, who resides about two blocks from Pines Shopping Center. Located near the heart of downtown Herndon, the area could be a prime location for visitors seeking attractions such as the popular summer Friday Night Live concert series, downtown farmers market or art gallery ArtSpace Herndon. "The Pines Shopping Center has tremendous potential, but it has deteriorated over the years," said Ran Farmer, founder and owner of the neighboring Monroe Street Studio in Herndon.
Owned by Maryland-based and privately held Richmond Corp., established in 1959 according to state records, the shopping center is almost the same age. Richmond Corp. spokesman Skip Kriss has said the center is not up for sale. In the meantime, the few remaining businesses cope with an aging shopping center. "Customers have said improvements could be done with the parking, and the place could use a facelift," said Jason Krupinski, store manager of the Sherwin-Williams Paint Store located at Pines Shopping Center.
The Herndon Town Council has held redevelopment talks on the Pines Shopping Center for more than a decade. Described as a 71,113-square-foot grocery store anchored neighborhood shopping center, Pines Shopping Center includes an adjacent one-story vacant building which was once a bank.
In July, Pines Shopping Center obtained a new leasing manager, Vienna-based Renaud Consulting, "It (Pines Shopping Center) has a lot of vacancies, so now they have hired a firm to help them recruit new businesses for the plaza. We look forward to working with them," said Dennis Holste Jr., economic development manager for the Town of Herndon. Holste works with new and existing town businesses as they navigate town processes. Henry Renaud, owner of Renaud Consulting declined to comment on possible developments.
In 2012, while campaigning for the position of mayor, Lisa Merkel expressed hope that the Pines Shopping Center would take advantage of its location. Merkel still hopes the Pines Shopping Center will take action to gain more clientele. "We are excited about the opportunities for the shopping center because it is a prime location. I have talked with Skip Kriss many times, and I have encouraged him to spruce up the shopping center. A facelift is overdue, and we hope the long range plans are in line with what has been proposed with the Herndon Master Plan," said Merkel.
A contrast to the Pines Shopping Center is the Herndon Worldgate Centre on Centreville Road which offers a movie theatre, a mix of restaurants, and a health club. The Town of Herndon invested under $5 million, $2.87 million of which was obtained through federal and state grants, in infrastructure to move utility lines underground and is upgrading streetscapes throughout downtown. The largest of three towns within the county of Fairfax, Herndon is located two miles east of Washington Dulles International Airport and 22 miles west of downtown Washington, D.C. The second phase of the Metro Silver Line is expected to be complete by 2020, stretching up to Dulles Airport with a stop in Herndon.