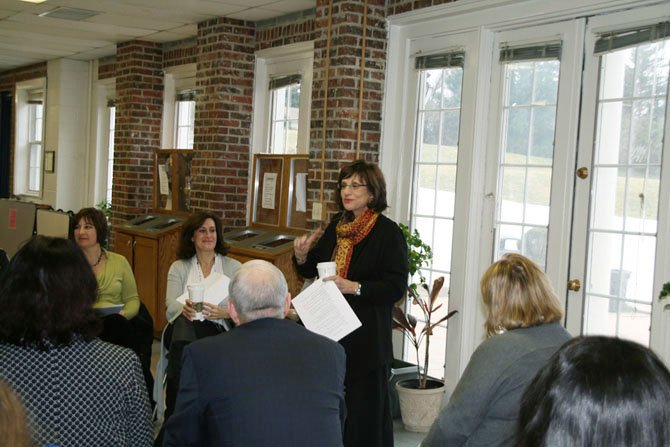 Debbie Roffman, author of Sex & Sensibility: The Thinking Parent's Guide to Talking About Sex, and an expert on Sexuality and Family Life Education, will spend a week in early March working with eighth grade students at Flint Hill School in conjunction with their Wellness class' sexuality unit. Barbara Benoit, the School's Director of Counseling, invited Roffman. Her visit, she says, "will provide an invaluable opportunity for FHS students to learn from a leader in this field."
Roffman (http://www.sexandsensibility.net/infodr.htm) has been featured in The New York Times, The Washington Post, USA Today, Education Week and Parents Magazine, among other prominent publications. She has also appeared on Nightline with Ted Koppel, The Early Show with Bryant Gumbel, and The O'Reilly Factor.
Roffman will also give a presentation to parents on Wednesday evening, March 7, at 7 p.m. in Olson Theater, located on the FHS Lower and Middle School Campus. Entitled "Yes You Can! Raise Sexually Healthy Children in a Sexually Healthy World," the program will emphasize the core needs of adolescents as they grow toward sexual maturity, and the vital role of parents in supporting healthy development. Though the program is specifically aimed at parents of students in grades 7-12, parents of children of all ages will find this talk beneficial. The public is welcome to attend.