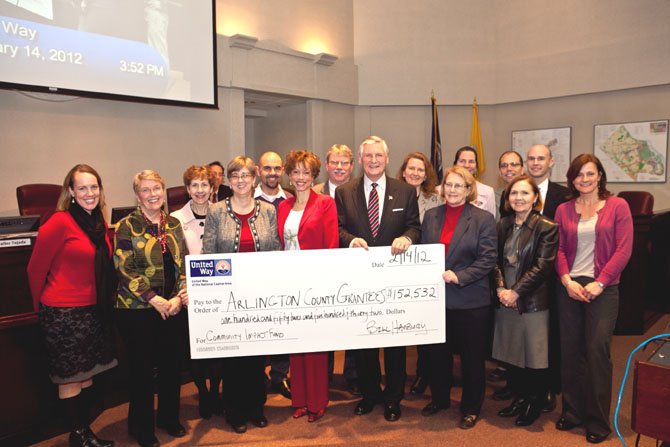 United Way of the National Capital Area presented a ceremonial check on Feb. 14 totaling more than $150,000 to Arlington officials representing 20 grants awarded to 17 Arlington County nonprofits.
The funds came through designations to the Arlington County Community Impact Fund in United Way NCA's annual workplace giving campaign. More than $1.75 million was raised through Community Impact Funds in United Way NCA's eight regions thanks to the support of employees from more than 1,000 corporations, educational institutions and municipalities in the region. Each of the grants directly addresses United Way NCA's focus areas of education, health and financial stability.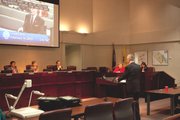 Specifically, grants are being awarded to: Arlington Free Clinic, Arlington Street People's Assistance Network, Arlingtonians Meeting Emergency Needs, Asian Pacific American Legal Resource Center, Ayuda, CrisisLink, Davis Memorial Goodwill Industries, Doorways for Women and Families, Friends of Guest House, GnG (Guitars not Guns) National Capital Area, Home Care Partners, Just Neighbors Ministry, Literacy Council of Northern Virginia, New Hope Housing, The Reading Connection, SCAN (Stop Child Abuse Now) of Northern Virginia, and The Child and Family Network Centers.