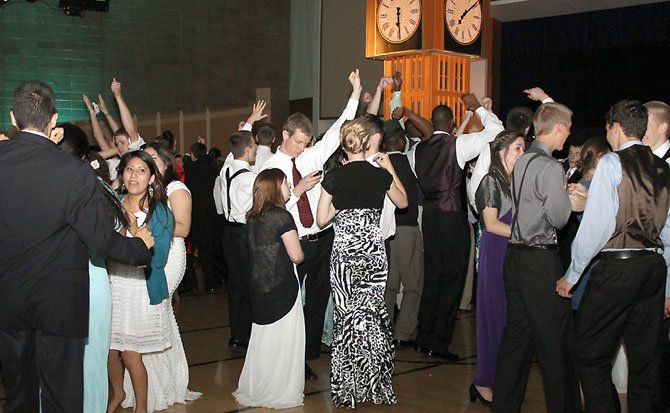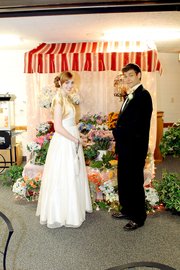 On May 12, The Church of Jesus Christ of Latter-day Saints (LDS) hosted a Mormon prom for approximately 700 teens at the LDS stake center in Annandale. Many of those in attendance were from Springfield and adjacent areas of Fairfax County. This year's prom entitled "London Calling" was adorned with British flare including British Union Jacks, British soldiers, ladies with fashionable hats, a towering replica of London's "Big Ben" adjacent to the dance floor, and church corridors that had been transformed into Portobello Road, a popular London strip that had a sweet shop, a smoothie shop, vintage shop, and photo booth.
The annual dance has been hosted by the LDS church in Northern Virginia for a decade. The dances are held to provide LDS high school youth and their friends with the opportunity to have wholesome fun, a positive dating experience and to be with a group of youth that share the same high standards.
"I love it. It is such a good way to keep the Lord's standards and have a great prom experience," said Katie Tyler of West Springfield High School with her date Josh Alvarez of McLean.
Katie Taylor, also of West Springfield High School, a youth coordinator of the event, said the Mormon prom was a nice event, because of what people don't have to worry about: "The drink, you don't have to wonder if it's safe. The music, you don't have to worry about it making you feel awkward."