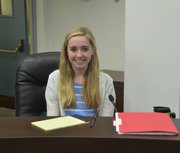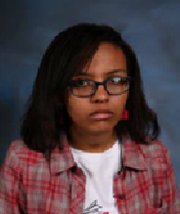 This week marked the beginning of a one-year term for two new student non-voting members of the School Board. In early June, the board voted to appoint two student liaisons, who competed for the slots through an application and interview process. Due to their credentials, Charlotte Clinger, a rising senior, and Edom Tesfa, a rising junior, were chosen from a group of nine potential student candidates to take on this major commitment.
Clinger and Tesfa were vetted for this position by members of the Superintendent's Student Advisory Group.
The Student Advisory Group is in its third year and is made up of 35 to 40 students who meet regularly. The Advisory Group is open to 10th-12th-grade students who can apply at the end of their 9th-grade year at the T.C. Williams High School Minnie Howard Campus or anytime thereafter. The group is headed by Minnie Howard Assistant Principal Michael Cohen and T.C. Williams Social Studies Department Chair Molly Frietag. A new addition is Dr. Margee Walsh, executive director for policy development, who is in her first year working with the group.
The student liaisons will learn how to write and present policies. They are expected to attend all regular, open meetings and complete assignments for research and data collection when requested by the school board.