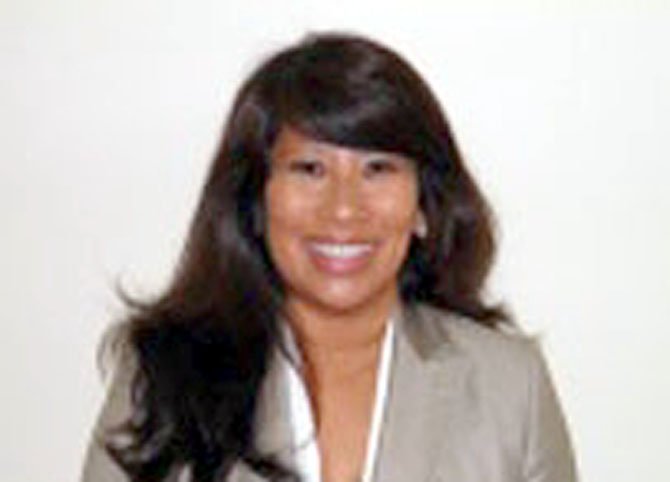 Alexandria — The White House's "Champions of Change" highlights a different sector of educators, entrepreneurs, and community leaders who are working to serve and strengthen their communities each week.
On June 18, Joy Vithespongse Trejo, the senior director of Early Childhood and Family Service Programs for the Campagna Center was recognized for her work during a ceremony at the White House.
Trejo said she enjoyed the Secretary of Health and Human Services comments during the ceremony about the long and wonderful history of Head Start and what Head Start has meant to the country over the past 45 years.
"Dr. T. Berry Brazelton, professor of pediatrics emeritus at Harvard Medical School, really emphasized the need for programs like Head Start and that the work is not over yet. There is still a lot more work to be done," she said.
While Trejo was humbled and honored to receive the "Champions of Change" award, she said that it's not just an award for herself but also for the Campagna Center's service to the Alexandria community.
The Campagna Center, a nonprofit organization, seeks to strengthen families and provide programs that help children become caring, productive adults.
Trejo has been the senior director of Early Childhood and Family Service Programs since 2007. She is responsible for planning, development, and implementation of all early childhood, family support and community services for the families enrolled in the Early Childhood programs.
"The biggest benefit that Head Start provides to children is the opportunity to participate in high quality early childhood education and then the benefit to the family is access to comprehensive family services such as finding housing or English as a second language. Whatever it is that the family really desires to help them better their situation. Hence the title Head Start," she said.
In addition, she said the center provides opportunities to these children that would not be available if Head Start were not providing them.
The Campagna Center serves more than 400 children a day through their Head Start, Early Head Start, Virginia Pre-School Initiative, Afternoon Adventures, Summer Safari and The Early Learning Center. However, the growing number of local families in need has increased because of the economic recession and the center cannot help them all, she said.
Trejo draws a lot of her inspiration for her work from her co-workers at Campagna Center.
"Seeing how hard all of the teachers and managers work and how much they really care for our kids here is really an inspiration for me," she said.
In turn, her co-workers and other Campagna Center staff members admire Trejo's passion.
Tammy L. Mann, Ph.D., the newly elected president and CEO of the Campagna Center, said, "While I have known Ms. Trejo for less than a year's time, I am impressed with the manner in which is able to focus so carefully on the many aspects of managing our early childhood programs, which include among others the Alexandria Head Start and our Early Head Start program. Ms. Trejo approaches her work with great commitment and dedication. She extends herself in ways that go beyond the call of duty even as she works to balance being the mother of young child herself."

rejo hopes winning the White House's "Champions of Change" award will help highlight the Campagna Center's mission to provide support and services at-risk children and their families throughout the Alexandria community.
For more information on the Campagna Center or its services, visit its website http://www.campagnacenter.org.