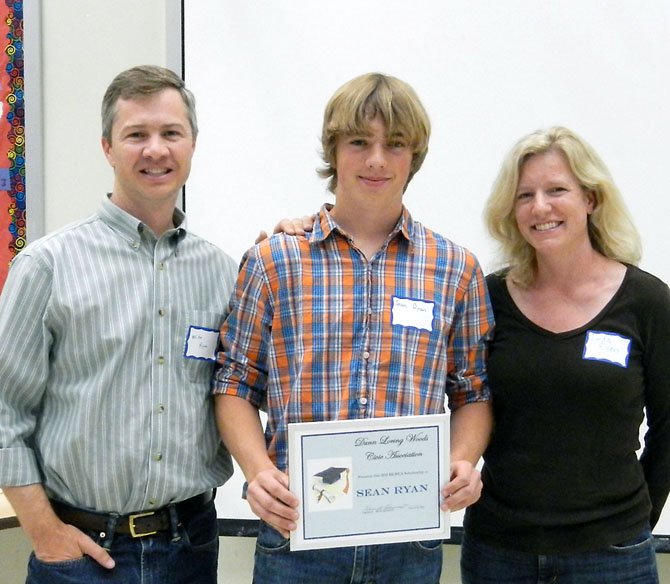 Sean Ryan, son of Linda and Michael Ryan and Thomas Zekowski, son of Kathleen and David Zekowski, were the winners of the Second Annual Dunn Loring Woods Civic Association (DLWCA) Scholarship.
Ryan is a senior at Marshall High School. He has lived in Dunn Loring Woods all his life. He attended Stenwood Elementary and Kilmer Middle before going to Marshall. At Marshall, he was a member of the Varsity Dive Team his Freshman year and continues to coach Diving at the Dunn Loring Swim Club in the summer. He was a 4-year member of the Cross Country Team and a 3-year member of both the Indoor and Outdoor Track Teams. In his senior year he was named Team Captain of the Cross Country, Indoor Track and Outdoor Track teams. Ryan has always had a strong interest in math and science. At Marshall, he simultaneously pursued the Highest Level IB Math, Chemistry and Physics courses available. Ryan will be attending the College of Engineering at Virginia Tech in the fall.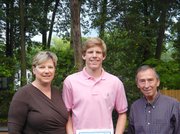 Zekowski studied at Gonzaga College High SchooI for four years. While at Gonzaga, he was Vice President of the Debate team his senior year and played lacrosse for four years. He has always enjoyed being part of the Dunn Loring community and especially his time at the pool. Zekowski will be attending Tulane University in the fall, studying Chemical Engineering, and participating in ARMY ROTC.