Realtors say there is room for hope in the northern Virginia real estate. Due to an increase in demand, the Northern Virginia Association of Realtors launched its "Ask Me!" campaign to help educate both consumers and agents about the positive trends in the region's real estate market.
"I honestly don't think I'm exaggerating over the past 26 years I've been a Realtor that the opportunity has not been greater," said executive vice president and CIO of McEnearney Realtors David Howell. A self-described "data geek," Howell along with other Realtors insist that the data reveals a relatively strong market in northern Virginia.
Demand for real estate is so high that Realtors report a shortage of inventory. They have noticed that home sales in northern Virginia have increased from 1,677 to 2,041 over the past year, or an over 21 percent increase and a median sales price have increased by 7 percent. Additionally, homes remain on the market for shorter periods of time: the average home sits 40 days on the market, a 24 percent decrease from 2011.
However, consumers are slow to respond to the recent market trends. A major factor that causes the discrepancy between the state of the market and consumer perceptions is the continually negative national outlook. The national unemployment rate was 8.2 percent in May and there's been a nearly 40 percent drop in median net household wealth between 2007 and 2010.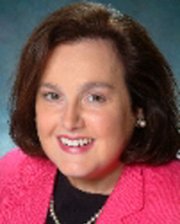 But members of NVAR reminded their audience that consumers should pay more attention to local data rather than national data. "Real estate is local. Real estate is hyper local," said Suzanne Granoski, a Keller Williams Realtor, "and I think that's something that most people have a hard time understanding."
Northern Virginia's strong economy, the rise in population, and the historically low interest rates make home ownership attractive.
Within northern Virginia, Alexandria and Arlington are particularly strong. An average Alexandria home sat for 41 days on the market this May, which was a 37 percent decrease from May of 2011. Similarly, an average Arlington home sat for 31 days on the market this May, a 16 percent decrease from last year.
Granoski attributes the two jurisdictions' relative success to their proximity to downtown Washington. "I think people are beginning to value commute times more," said Granoski.
Not only that, but there are some abnormal demographic trends that are occurring throughout northern Virginia. The first is the rise of cash transactions. This is a result of the increasing number baby boomer parents that are lending to their children so that they can put a first down payment. Realtors have noticed that younger people are owning homes sooner than before.
The second demographic trend is the increase of retirees who are choosing to remain in the area. Many of these retirees are downsizing from their house in the outer suburbs and are moving into condos closer to the city. So many homes that would have normally been sold to younger workers are being bought by these retirees. "It's almost like a switch," said Granoski, "the population is aging and is not leaving, because they like living here."
For those who are skeptical of the recent trends due to the housing bubble in the 2005 and 2006, Howell and others claim they are optimistic yet reasonable. "We are not suggesting that everybody should buy a house," said Howell, "we've gone down that road before, and it's just not true."
Ultimately, that is what members of NVAR say that the "Ask Me!" campaign is all about. It is not about pushing everyone into home ownership. Instead, it is about letting people know that there are opportunities for those who can afford it. Above all else, they encourage consumers to do their research, and if they think they are ready to buy or sell, ask a Realtor.
"We are stepping up, we feel like we are moving in the right direction," said Landsman, "we have a lot of things going for us in this region."