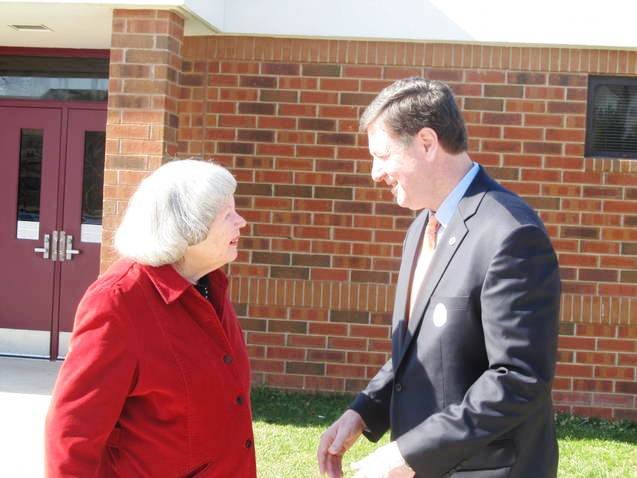 Former Virginia Governor George Allen spoke Tuesday morning to an American Israel Public Affairs Committee (AIPAC) Conference, then headed to Loudoun County to meet with
Republican primary voters and election workers at polling places on Super Tuesday in Loudoun, Fairfax and Prince William Counties.
"Thank you to all our volunteers who worked hard at precincts throughout the Commonwealth to collect petition signatures and sign up new volunteers for our A-Team," he said. "I started at Horizon Elementary in Sterling, went to Oak Hill Elementary near Herndon, Jennie Dean Elementary in Manassas and made the last visit of the afternoon to my home polling precinct at Washington Mill Elementary near Mount Vernon in Fairfax County."
On Tuesday evening, Allen joined Neil Cavuto on Fox Business for its special "Super Tuesday" election coverage.