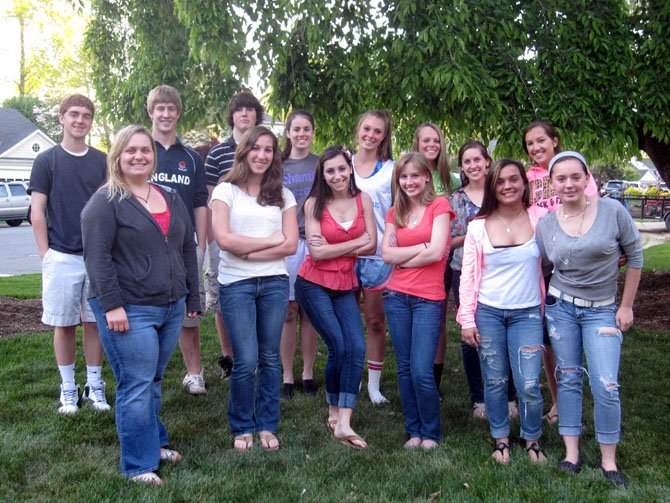 After hosting a 7th bake sale in two years and raising over $10,000 for Cookies for Kids Cancer, Centreville resident Julie Sussman decided that it was time to turn the table, so to speak, on her generous and loyal bake sale friends, and allow them to raise money for something they believed in.
"I knew that I wasn't the only one who had a charity near and dear to my heart and I thought it was only fair to give others the chance to raise money, too," said Sussman, the New York Times bestselling co-author of the "Dare to Repair" series of books for women. "I asked my dear friend, Marianne Cappa, a fellow Centreville resident, to help me get it started."
The charitable club, Social Change, launched its first event in March 2011 at Cappa's home.
Social Change is a charity-based, non-denominational club whose mission is to raise money and awareness for those in need, whether it's a national organization, or a neighbor next door. Like Bunco, Keno, and book clubs, Social Change meets once-a-month with a different volunteer hosting each time. To attend the event, members must bring a $5 cash donation (no checks). The host collects the money and makes the donation to his/her charity of choice.
Social Change offers men and women the opportunity to learn about national and local non-profit organizations, as well as individuals who are facing financial challenges. It also offers members a chance to make new friends and possibly network for their careers.
Social Change was officially 1-year old in March. In that time, Social Change members have hosted fundraising events for Safechild.org; The Leukemia & Lymphoma Society; Yellow Ribbon Suicide Prevention; National Multiple Sclerosis Society; Roma Gypsies, Romania; Freedom Petals; Fight Like a Lyon Memorial; The Up Center; Dunn Loring Fire House/ToysforTots; DCCandlelighters.org; Lupus Foundation of America & Go4theGoal; The Whole In Autism, and National Brain Tumor Society.
For more information contact Julie Sussman: julie@socialchange.us.com.