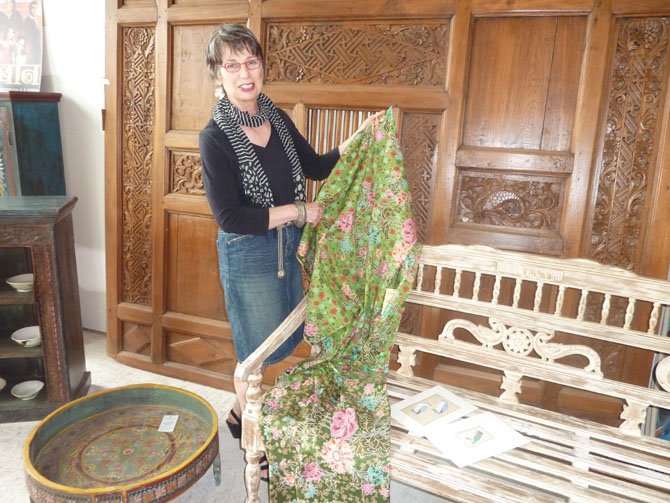 Alexandria — For 25 years, Monique Bergin ran the Banana Tree retail shop on King Street in Old Town. But last year, she closed the shop and converted to an online-only business.
"Retail has changed," said Bergin, who is staging a three-week "pop-up" sale in Del Ray. "People are not strolling along the sidewalks to do their shopping anymore. They are in their pajamas surfing the web."
Last week, Bergin joined the growing trend of online retailers to hold "pop-up" or flash sales, opening short-term sales spaces to promote their business.
"It was always my intent to do pop-ups," Bergin said. "This gives me the ability to feature items that are not available on our website, such as furniture, and to connect with old and new clients."
Bergin hopes to do eventually do two pop-ups a year in the area.
"Being here in Del Ray has opened up a whole new market for us," Bergin said. "We have our old customers coming in but have the opportunity to meet new ones in this great part of the city."
The Banana Tree pop-up sale will continue through May 29 at The Lofts of Del Ray.