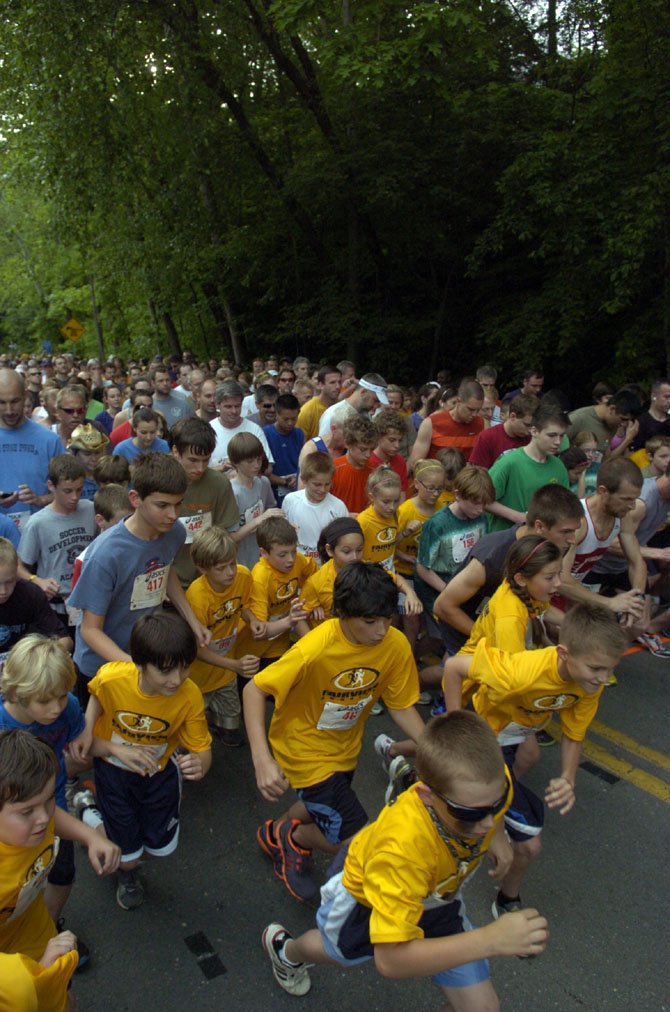 Clifton — The Town of Clifton's 15th annual Clifton Caboose Twilight Run raised an estimated $10,000. It was held Saturday, May 12, and 581 people participated — 474 in the 5K and 107 in the 1-mile fun run/walk. Said Race Chairman Gary Anderson: "We had a great race this year with a strong turnout."
Clifton's Frank Spicer won the 5K in a time of 17:56, and Fairfax resident Michael Gugino came in first in the 1-mile fun run/walk in 6:27. Christina Pantzer of Vienna was the first female finisher in the 1-mile, with a time of 7:52. And Juliana Cuomo of Clifton was the fastest female in the 5K, crossing the tape in 21:20.
Clifton's Tina Green took home the Caboose Award as the last-place finisher in the 5K. The complete results are online and may be viewed at www.runwashington.com/results.htm.
The race is sponsored by the Clifton Betterment Association (CBA), and this year's proceeds will go toward rewiring the town barn with electricity.