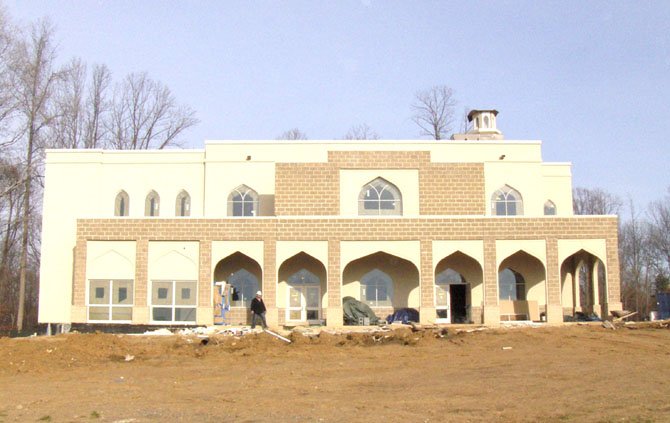 Chantilly — In January, members of the Ahmadiyya Muslim community — whose motto is "Love for all, hatred for none" — were looking forward to the completion of construction of their new mosque in Chantilly.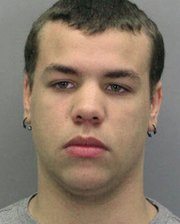 The 7,200-square-foot place of worship is called the Mubarak mosque which, in Islamic, means "blessed tidings." Work on the two-story structure had begun a year earlier, and the architect was especially proud of its custom-made windows in the shape of Persian arches.
But sometime between Jan. 29-30, the new mosque was vandalized. Some of the walls were damaged and all the windows on the ground floor were smashed. Builders arriving for work, the morning of Jan. 30, discovered shattered glass all over the floor, and the tremendous amount of damage left members of the congregation devastated, as well.
More than three months have passed since then, but Fairfax County police have been steadily working on the case, and now they've made their first arrest in connection with it. On May 3, they charged Trenton M. Carter, 18, of Round Lick Lane in Centreville's Xanadu Estates community, with felony destruction of property. If convicted, he could receive as much as five years in prison.
"Through the fingerprints and evidence collected on the scene — beer bottles and glass, etc. — we were able to develop a suspect," said Police Capt. Purvis Dawson, commander of the Sully District Station. "We interviewed and eventually arrested and charged [Carter]."
He said police are still processing evidence and waiting for more information to come back from the crime lab. "We believe [Carter's] a key component in this offense, and he was arrested as a primary suspect, with additional arrests probable."
Dawson also expressed his gratitude to the community. "We could not have done this without it support," he said. "This was a terrible crime. It was one of stupidity and an exercise in criminal negligence, but we didn't believe it was a hate crime. And the community had enough trust in myself and my staff to let us continue investigating based on its being a property crime."
He said Carter's arrest came about as a result of the extensive evidence collected at the scene and processed, as well as "knock-and-talk" interviews with nearby residents. "We sent out fliers, newsletters and press releases and worked with local news reporters," said Dawson. "A partnership with our friends at the mosque was also instrumental."
The mosque has now reordered replacement windows which should arrive soon and can then be installed. Meanwhile, said Dawson, "It's still an active case; we're still following up leads."
Anyone with information is asked to contact Crime solvers at 1-866-411-TIPS/8477, e-mail at www.fairfaxcrimesolvers.org or text "TIP187" plus a message to CRIMES/274637 or call police at 703-691-2131.
Det. Timothy Cook is the lead detective on the case, and PFC Mike Roberts was the supplemental crime-scene officer. "But the patrol, bike-team and crime-prevention officers helped, too," said Dawson. "So it was really a team effort."
However, he added, "Although one subject has now been arrested, we still have a lot of work to do on the case. The gentleman we arrested is innocent until proven guilty, and the investigation continues."