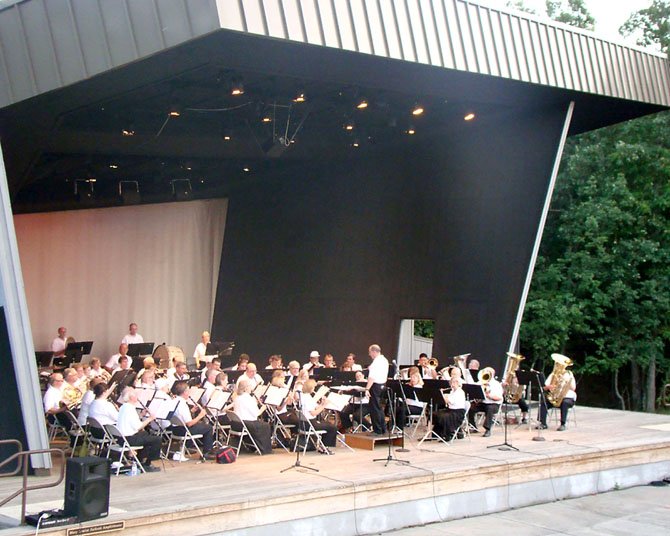 The City of Fairfax Band will present a free show Saturday, June 9 at 7:30 p.m. at the Mary Louise Jackson Amphitheater at Northern Virginia Community College, 6901 Sudley Road, Manassas. Parking is free next to the amphitheater. For weather-related cancellations, call 703-530-8298.
Under the baton of Music Director Robert Pouliot, the City of Fairfax Band will present "Springtime Pops," an evening of light classics, novelties, marches and selections from Broadway and Hollywood. The City of Fairfax Band has been entertaining audiences for more than 40 years and is a recipient of the John Philip Sousa Foundation Sudler Silver Scroll, the highest honor presented to an adult community band.
The performance is part of the Second Annual Summer Evenings Under the Stars series, funded by a grant from the NVCC Educational Foundation and sponsored by NOVEC. Upcoming shows include the Bull Run Cloggers
on June 30, Old Bridge Chamber Orchestra String Quartet on July 14 and Prince William Community Band on July 28.
Learn more about the band at www.fairfaxband.org.