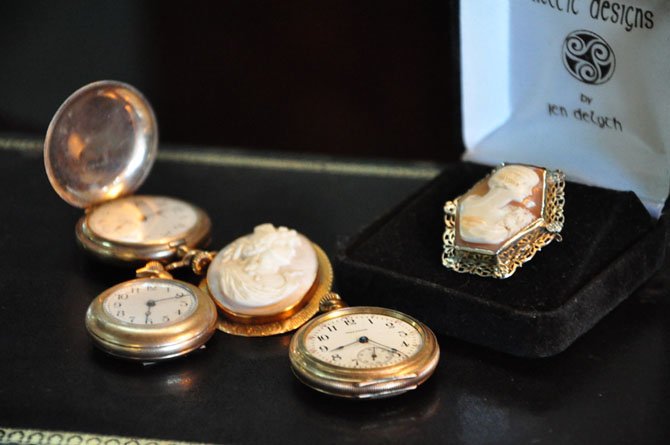 McLean — Since 1952, the Cohen family has operated the Thieves Market, featuring a wide variety of furniture, jewelry, art and other household goods that might be difficult to come by in other places. In their 60 years of existence, dignitaries from around the world have shopped their selection of 18th and 19th century American and European antiques, porcelain, bronzes, furniture, candlesticks, Persian and Oriental rugs, mirrors, chandeliers and more.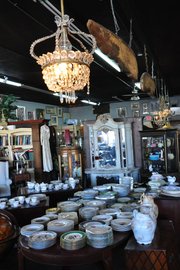 "We specialize in one-of-a-kind gifts that last forever," said owner Kaplan Cohen. "Sweaters won't last more than a couple of years, but something you can find here, that you give your mother for Christmas, will become a family heirloom in the years to come, something that's passed along from generation to generation."
Their most popular items during the holiday season are china crystal, silver items and jewelry, according to staff.
"I used to come here to look at the big items, the antique mirrors, the furniture, the statues," said Cathy Roth of Great Falls. "Then I discovered their selection of smaller things, like the jewelry and the antique pocket watches, which are a lot of fun to check in on every few weeks."
The store, located in downtown McLean, is packed with as many items as employees can fit on the floor, with antique furniture next to large statues next to tables stacked with antique dishes.
"It's always a bit chaotic here, sometimes it gets organized for two or three days, and then we get a new truck in, and it gets chaotic again," Cohen said. "I really like the art, I don't think people guess that Thieves Market is a place with a lot of art, but I really enjoy browsing everything that comes in," said Jon Collins of McLean. "I sort of have a routine, where I go around the perimeter to check out the paintings, then I check out the sculptures. I wasn't much of a sculpture fan, but they get such a variety in, it's fun to compare different styles, you can really get a sense of what you like and why you like it."
Thieves Market is located at 6811 Old Dominion Drive in McLean, and updates on their latest items can be found on their Facebook page, at www.facebook.com/ThievesMarket.