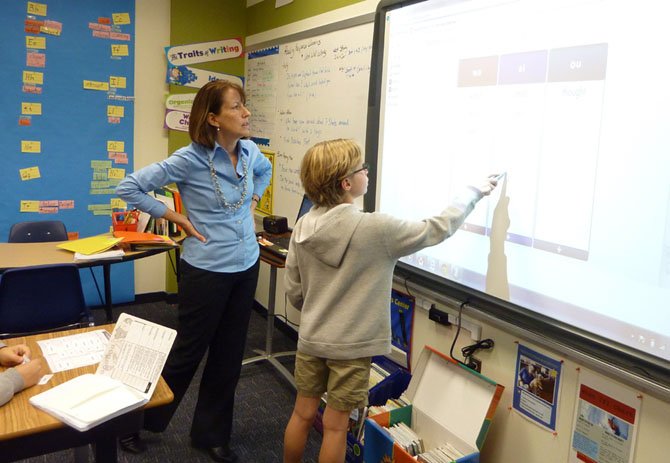 Parents, prospective parents, educational professionals and neighbors joined Mayor Bill Euille, Police Chief Earl Cook and Fire Chief Adam Thiel Nov. 13 as Commonwealth Academy officially dedicated its new Lower School.
"I am excited to welcome everyone to our new space," said Head of School Dr. Susan Johnson, who has been with the school since its inception and joked that "I've been here so long, I came with the building."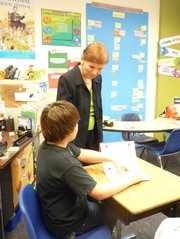 Following remarks by Johnson and other officials, tours were given of the new facilities, which added 2,000 square feet and more than doubled the outdoor recess area to create a dedicated and centralized Lower School. The school also boasts a Visual Thinking and Strategy Lab.
Commonwealth Academy is a coeducational college preparatory day school for students in grades three through 12 who benefit from small classes and instruction designed to address various learning styles, including those students who have organizational, attention and learning differences.
Started in 1997, Commonwealth Academy moved to its current location on Leslie Avenue in 2002. This is the second addition for the school, which now totals 22,000 sq. ft. for 146 students.
"Dr. Johnson has done an incredible job during her many years of service to you and the school," said Euille as he addressed the lower school students. "She has created an exceptional learning environment for you, the future doctors, lawyers, police chiefs and mayors of our community."
Lower School staff participating in the dedication were Matt Johns, director of academic and student programs, Tara Nappi, Maria Brinza, Jane Furey, Jane Hanson, Evan Gropper, Rose-Marie Parker and Santiago Sere.
For more information on Commonwealth Academy, call 703-548-6912 or visit www.commonwealthacademy.org.