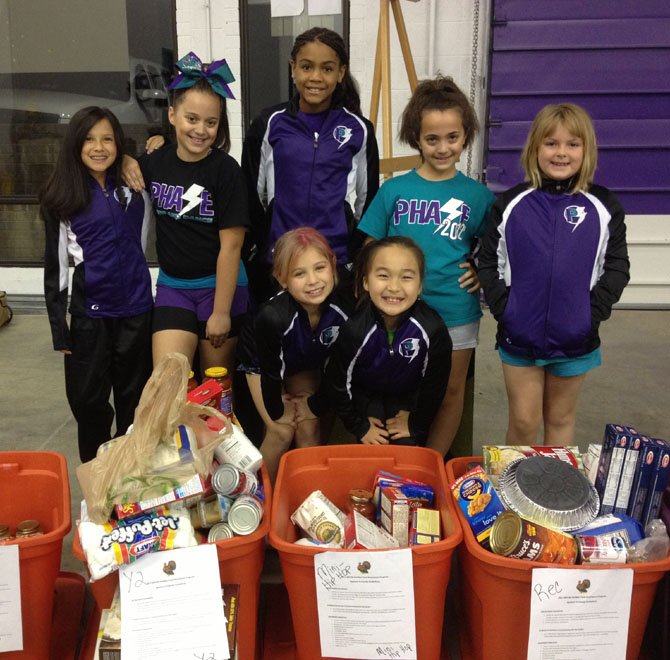 Centreville — During Thanksgiving, Western Fairfax Christian Ministries gave baskets of food to families in need in the local area. As with all successful ventures, WFCM did not do it alone. Many churches, businesses, dance teams, local high schools, and many individuals, sponsored one to hundreds of families to provide Thanksgiving food. Now, WFCM is preparing to serve additional families at Christmastime and, once again, it needs the community's help.
"We provided food for 597 families at Thanksgiving, and I have over 500 families asking for food assistance for Christmas," said Jennie Bush, community outreach manager for WFCM. I have some sponsors, but still need about 200 more." Complicating the situation is that WFCM hopes to be moving to a new location in December, so all assistance will need to be delivered directly to the families and not delivered to WFCM.
To serve as many of the families as possible, WFCM is requesting donations of grocery store gift cards that can be given to clients and those families needing food assistance. Gift cards can be in any amount and will be distributed by WFCM based upon size of family.
WFCM is also looking for people to adopt a family to provide Christmas Food Baskets. Baskets typically contain a turkey or ham, stuffing, vegetables, fresh fruit, dinner rolls, onions, potatoes, juice and a pie and cookies. Recipients will prepare their own meals. Sponsors are given a family's name, address and phone number. Then they'll call to see if they'd like turkey, chicken or ham, and what their favorite vegetables and desserts are. They'll also ask the best time to deliver the basket.
To provide grocery store gift cards (no cash or checks), deliver them to WFCM at 13981 Metrotech Drive, Chantilly, VA 20151, near Backyard Grill, or mail them to PO Box 220802, Chantilly, VA, 20153. WFCM needs to receive them by Dec. 7 so it can mail them out in time for the holidays. To sponsor a family for food at Christmas, contact Jennie Bush at jbush@wfcmva.org or call 703-988-9656, ext. 105.
The recipient families live in Centreville, Chantilly, Clifton, Fairfax Station, Fair Oaks and Fair Lakes.