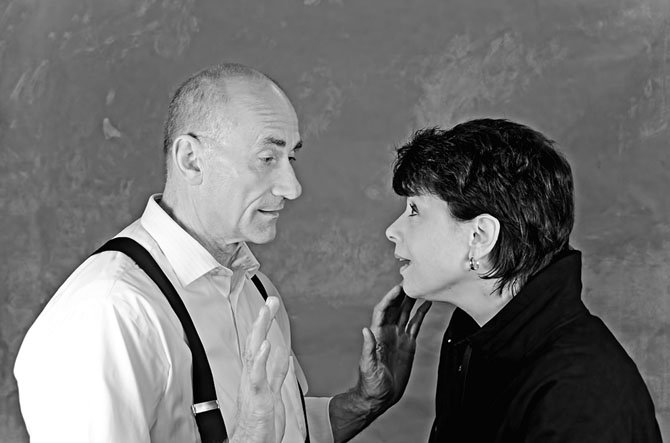 Celebrating 25 years of "combining bold direction with extraordinary artistry" the Elden Street Players' new season will be one "with a strong focus on shows that intrigue and provoke thought for our audiences," said Angie Anderson, the artistic director.
The season opener is "The Clean House" a Pulitzer Prize finalist by Sarah Ruhl. The show is a fusion of tart comedy and heartfelt drama, fantasy and daily life.
Where and When
"The Clean House" by Elden Street Players at The Industrial Strength Theatre, 269 Sunset Park Drive, Sunset Business Park, Herndon. Performances: Oct. 19, 20, 26, 27 at 8 p.m. Oct. 28 at 3 p.m., Nov. 2-3 at 8 p.m., Nov. 4 at 7 p.m., November, 8, 9, 10 at 8 p.m. Tickets: $20. Call: 703-481-5930 or visit www.eldenstreetpl...
"The Clean House" delves into its character's soft core. As one of the characters asks, "If you do not clean, how do you know if you've made any progress in life?" Moreover, does having an unkempt house make one insane? Along the way, the play develops into a show about adventure, forgiveness, all manners of love and a vivid look at whether jokes help decipher the riddles of life.
Susan Devine will direct what she describes as "great entertainment. It is a wonderfully complex script with great characters who all have depth with lots of meaningful moments." She added that "to convey things that are happening simultaneously in the play, there will be lots of lighting effects, sounds and music in a very theatrical staging."
The characters include Lane (Karen Jadlos Shotts) and Charles (M.K. Turner) a married couple who are both busy doctors whose lives begin to unravel. There is Matilde (Jackie Davis), their Portuguese-speaking, live-in maid from Brazil. She too is in distress, from the loss of her parents, and claims cleaning makes her depressed. She decides to spend her time trying to think of jokes.
There is Lane's lonely older sister (Lorraine Magee), a "rather odd and repressed woman, but who loves to clean for something to do," said Magee. "She takes on the maid's job in hopes of becoming closer to her sister."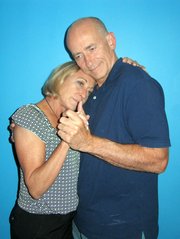 In his character as Charles, Turner unexpectedly and very quickly falls in love with the free-spirited Ana (Donna Naybor), one of his cancer patients. He even goes on a journey in search of a magic elixir to save her. "He wants to fix things; just a man who is totally romantic and so very impractical," said Turner. "A decent enough guy, but so oblivious to the chaos he creates."
The production moves along to show how women can comfort each other no matter what the circumstances. Pain alleviated by laughter. And perhaps "heaven is a sea of untranslatable jokes, except everyone is laughing."