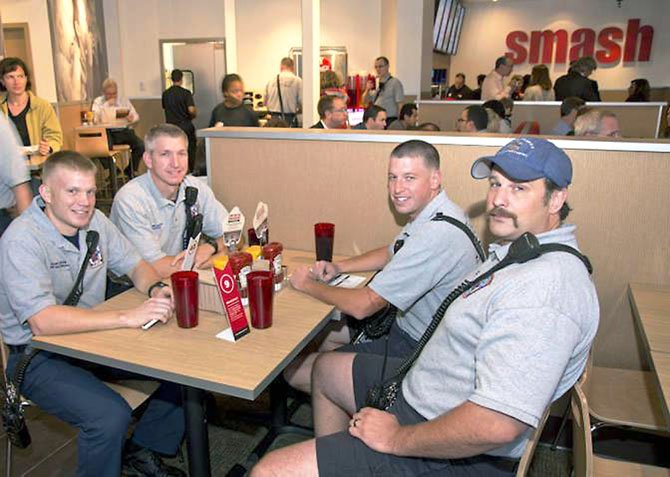 Smashburger, a Denver-based burger chain, opened its first area location in the new Boulevard Marketplace on Wednesday, Oct. 3.
Fairfax City Mayor Scott Silverthorne participated in Smashburger's version of a ribbon-cutting, a "ceremonial smash" with founder Tom Ryan.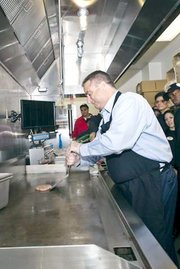 "I am thrilled to welcome Tom Ryan and Smashburger to the City of Fairfax, their first location in the Washington Metropolitan region," said Silverthorne after Wednesday's preview party. "This new restaurant, along with several others in the new Fairfax Boulevard Marketplace, is a great addition to the Fairfax family."
Silverthorne added that he quickly became a Smashburger fan after trying the burgers that are made of 100 percent Angus beef that is smashed on a 400-degree flat grill to sear the burger.
"I've eaten a lot of burgers in my day, but this is one of the best by far, and by the looks of the crowds the past few days, I'm not alone in my thinking," Silverthorne said.
Each Smashburger restaurant features a regional menu created with "regional ingredients and tastes in mind," according to Ryan. The Capital Burger and Chicken Sandwich were created exclusively for the DC area.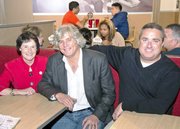 "At Smashburger, we pride ourselves in creating menu items that appeal to the local consumer," Ryan said. In addition to burgers, the restaurant also offers a selection of chicken sandwiches, hot dogs, salads, rosemary and garlic–seasoned Smashfries, fried pickles, haystack onions and veggie frites. Beverage selections include alcoholic and non-alcoholic choices such as milkshakes in addition to beer and wine.
In addition to Smashburger, other tenants now open in the Boulevard Marketplace, located on Fairfax Boulevard across from Captain Pell's, include Subway, Donatos and a 7-Eleven. Hunan Taste and Hair by Lynn are opening soon, according to Jay Donegan, the center's developer.
Donegan, owner of J. Donegan Co., specializes in the redevelopment of underutilized, infill locations and ground-up specialty retail centers, mostly in the Northern Virginia area. In 2001, he helped redevelop the $17 million, 102,000 square foot Main Street Marketplace in old-town Fairfax that includes the area's first two-story Starbucks. In 2008, he developed the 24,000 square-foot $12 million Fairfax Marketplace, on the site where Frank's Nursery once stood.
"We are excited that Smashburger's first location in the area has opened in the City of Fairfax at our new Boulevard Marketplace retail development," Donegan said. "We were very discriminating in terms of which restaurant we wanted to occupy the most prominent location in our project. Smashburger will be very visible at the main entrance to the site, with colorful outdoor seating next to acres of preservation area."