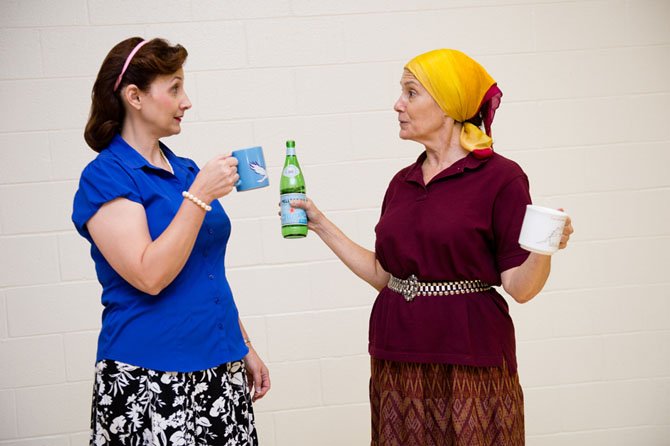 An intimate memory play about growing up and discovering new worlds and new ideas is next for the McLean Community Players as they produce A.G. Gurney's "What I Did Last Summer." The production takes place in the summer of 1945: WW II is nearing its end and a teenage boy develops self-awareness before heading off to boarding school.
Veteran director Adriana Hardy has had a long interest in the master dramatist A.G. Gurney. "I love the way Gurney writes about family relationships. He is a most lyrical writer who writes about the upper middle class. In a Gurney play, it is the words, interactions and relationships that are that so significant. In this play, there are many dynamics between the characters who all change over the course of the evening."
Local teens are cast into the characters of "What I Did Last Summer." Forrest Browne is the lead, playing the 15-year-old Charles. Browne attends West Springfield High School. He described his character as "struggling to grow up, learning how to treat others including adults...trying to act toward others as equals, not always superiors." In the play, Charlie's dad is away at war. In a recent interview, Browne said he could relate to his character since his own dad was often deployed while in the Navy.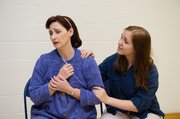 Catherine LaValley is Elsie, Charlie's older sister. LaValley attends South Lakes High School. She auditioned because the play and the characters were intriguing. "I liked the idea of playing a character from the 1940s who is learning insights into situations and issues. She really grows up in the play."
Jessie Roberts is Anna, a key character in the drama. Anna is an older, avant-garde type woman. With so many men away at war, she has hired Charles to do work around her house. According to Roberts, her character "has views on life that are different from most women, she is quite unconventional." She has a significant showdown with Charles' mother that is crucial to the play's resolution.
Where and When
"What I Did Last Summer" produced by the McLean Community Players, Alden Theatre, McLean Community Center, 1234 Ingleside Road, McLean. Performances are Oct. 26-Nov. 4, Fridays and Saturdays at 8 p.m., and matinees on Sundays at 2 p.m. Tickets: $14-$16. Call: 703-790-9223 or visit http://www.mclean...">www.mcleancommuni.... Note: Suitable for ages 15 and up.
Roberta Chaves is Charlie's mother, Grace. She is conservative and "proper in her views and protective of her son," said Chaves. She is very put off by the lifestyle philosophy of Anna.
"I want the audience to feel and remember what it was like to grow up; to perhaps recall their own teen years and all their own struggles," concluded Hardy.