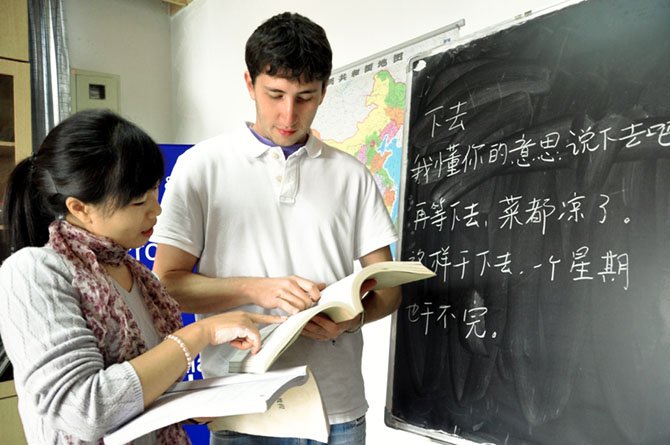 Three years ago, with a loan from their father, two brothers from Fairfax County founded the Chinese Language Institute (CLI), an educational services company, in Beijing. Today, it's one of the leading Mandarin language schools in China.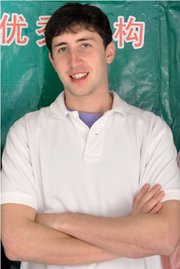 Robbie and Brad Fried are from Vienna. Robbie went to James Madison High School and his older brother attended Flint Hill School. While a student at Virginia Tech, Robbie decided to study abroad in Beijing. He enrolled in the Advanced Mandarin program at Tsinghua University. Brad was already living in China at that time. Several years before, he had studied abroad at Guangxi Normal University. Afterward, he took a job teaching high school English in Guilin, a city of five million in the Southeast corner of the country.
"Our goal is to give students, and particularly Americans, a leg up in a globalized world."
-- Robert Fried
Robbie, with the help of his brother, founded the Institute from his dorm room at Tsinghua. From this humble beginning, they rented a three-bedroom apartment and held classes in the living room. A chalkboard represented their major investment in technology and teaching resources.
In the fall of 2009, the Institute had one student. Enrollment shot up to four during the winter term, and five in the spring. Despite this rather slow start, the Frieds maintained their focus and motivation. "I wasn't turned off by the low turnout," Robbie says. "I was all-in, and I was confident. My brother and I had something special."
THE INSTITUTE expanded to incorporate other aspects of education, such as study abroad. The Frieds decided to relocate to Guilin, where Brad was now working as a professor. According to Marketing Manager Jason Rogers, Guilin was the perfect setting because of its "wonderful balance between urban excitement and rural hospitality." The operating costs there are also much lower than in China's larger cities.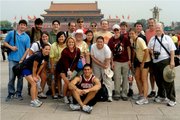 Gradually, the company began to grow, but everything changed in 2010 when the Institute negotiated a three-week study tour with Virginia Tech, Robbie's alma mater. This helped put them on the map in America, where millions of potential customers were waiting. "I knew I wanted to do something big," Robbie says. "I saw a quickly growing and under-serviced market, so I dove in."
He dove in at just the right time. The Virginia Tech students had such a great time, and learned so much, that word spread back home. Nicholas Gacos was one of the students who participated in the inaugural study tour. "We crammed so much learning into those three weeks. The things we did, and saw, and ate, and the people with whom we interacted. It was an unbelievable learning experience."
As Robbie explains, this is precisely what the Institute aimed to accomplish: "Our goal is to give students, and particularly Americans, a leg up in a globalized world. If we're to stay on top, we have to fully embrace an evolving landscape. CLI, if nothing else, is an effort to
prepare Americans for an increasingly multi-polar world."
Today, CLI is a full-range educational services company. It offers immersion courses in Mandarin for both students and professionals. The program is also available worldwide through Skype. They run a semester abroad program at Guangxi Normal University and offer study tours for high school and college students throughout China. The Institute also helps Americans secure positions teaching English in Guilin.
THE FRIED BROTHERS have been quite successful since opening in March 2009. CLI has hosted over 300 students from 45 universities, including Oxford, Harvard and Yale. In 2011 they launched their own learning center, which can accommodate 75 students and 20 full-time Mandarin instructors. One-quarter of all Peace Corps China volunteers enroll in a two-week intensive Mandarin course at CLI.
At 25, Robbie Fried is managing director of a successful and prominent business. Brad is a professor of English and Western Civilization at Guangxi Normal University, where he is also Head of the Foreign Teaching Staff. Jason Rogers sums up what the brothers have accomplished together: "[They] have shown that with enough hard work...anything is possible, and that the American Dream is alive and well. Even if, sometimes, it speaks Chinese."