Alexandria — Donald T. Rocen died on Saturday, Oct. 13, 2012, in Old Town Alexandria. He had pancreatic cancer, which he valiantly fought for the past year. He died peacefully at his home surrounded by his immediate family. He was 67 years old.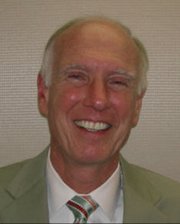 Mr. Rocen was born and raised in Chicago, Ill. After graduating from law school, he relocated to the Washington, D.C. area to begin his career with the Internal Revenue Service. He was a long time resident of Old Town Alexandria and Mt. Vernon. In addition, he relocated his family to Evergreen, Colo. to take an IRS position in Denver, Colo. for five years, before returning to the D.C. area. He also was part of the community in Hilton Head Island, S.C. for nearly 30 years.
Mr. Rocen was a loving, generous, humble, charismatic, and fun-loving husband, father, and step grandfather, who devoted his life to God, his family, and his friends. He was an impeccable host, along with his wife, Virginia, and always enjoyed celebration. He was a man of integrity who lived life to the fullest. He delighted in warm weather and a good bottle of wine. He was a voracious reader of both fiction and non-fiction, and enjoyed a challenging crossword puzzle. He meticulously maintained his garden, where he spent hours relaxing in the sun.
He attended Fenwick High School in Chicago, Ill. before obtaining a bachelor's degree from John Carroll University in 1967. He was then awarded a law degree (JD) from Northwestern University School of Law in 1970 and an advanced law degree (LLM) in taxation from Georgetown University in 1976.
Mr. Rocen began his law career as a tax attorney with the IRS in 1971. He served in a number of Office of Chief Counsel positions, including docket attorney in the General Litigation Division, branch chief and assistant director in the Disclosure Litigation Division, trial attorney in the Denver District Counsel Office and, finally, deputy associate chief counsel, litigation.
In 1986, Mr. Rocen was appointed by the President as Assistant to IRS Commissioner Lawrence B. Gibbs. At the end of his appointment as Assistant to the IRS Commissioner in 1989, Mr. Rocen joined the firm of Coopers & Lybrand, which eventually merged with Price Waterhouse to become PWC, where he served in the National Tax Office.
In 2004, Mr. Rocen returned to the IRS, first as Special Counsel to the Chief Counsel and then as the Deputy Chief Counsel for Operations, where he directed approximately 1,000 attorneys serving the IRS operating divisions and other specialized areas.
In 2007, Mr. Rocen retired from the IRS and began working with Miller & Chevalier, the first federal tax practice in the United States, where he worked until his death.
During his distinguished career, Mr. Rocen was awarded the IRS Commissioner's Award and the IRS Chief Counsel's Award, as well as the Meritorious Service Award and the Albert Gallatin Award from the Department of the Treasury.