On Saturday evening, Sept. 1, David C. Barry, Jr. died peacefully at his home in McLean, surrounded by his six children, their spouses and 17 grandchildren.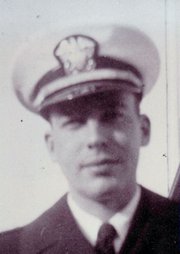 He was the husband of the late Patricia Isabel Barry; father of Janet Mullins (Jonas), David C. Barry, III (the late Daine O'Brien), Sherin Burt (Ronald), Richard Barry (Mary McCloskey), Kathleen Farrell (Timothy) and Julie Cox (Doug); grandfather of Jonas, Kane, Conor, Matt, Allen, Kensie, Lucy, Richard, Peter, Patricia, Michael, Mary, Annie, Elizabeth, Quinn, Olivia and Sean.
Born Feb.18, 1930, to David and Rosanna Barry in Staten Island, N.Y., David served as branch chief of training for the Internal Revenue Service (IRS) for 35 years and was a captain in the United States Naval Reserve. He was a longstanding member of St. John the Beloved Catholic Church in McLean. A loving husband, father, and grandfather, David devoted his entire life to God and his family.
Friends may call Murphy Falls Church Funeral Home, 1102 W. Broad St. (Rt.7) on Thursday, Sept. 6 from 6 to 8p.m., where a prayer service will begin at 7p.m. A Mass of Christian Burial will be offered at St. John the Beloved Catholic Church, 6420 Linway Terrace, McLean, on Friday, Sept. 7 at 11 a.m.
An interment will follow at Arlington National Cemetery at a later date.