The Reston Community Center (RCC) Board of Governors announces three candidates for its 2012 Preference Poll. This year's candidates include one incumbent, William G. Bouie, and two new candidates, Lisa Ehrhardt and Gerald Zavala. The candidates' statements in this article are presented in alphabetical order; voters are urged to review all statements to make their best selection.
This year's annual poll seeks community guidance to fill three three-year positions. Voting begins officially on Sept.28. Each property in small district 5 will receive a ballot in the mail. Mail-in ballots must be received by the counting agent address no later than 5 p.m. on Thursday, Oct. 11. Walk-in and online ballots must be received by 5 p.m. on Friday, Oct. 12.
The Candidates Forum will be held on Wednesday, Sept.19, at 7 p.m. in the CenterStage theatre at RCC Hunters Woods, located at 2310 Colts Neck Road, Reston.
The Fairfax County Board of Supervisors established the RCC Board of Governors to represent the interests of the residents and businesses of small district 5 on issues affecting the community center. Board appointments are actually made by the Fairfax County Board of Supervisors after residents of small district 5 have made their preferences known in the annual poll.
Board members work together to establish the overall policy for the center and to oversee its programs and budget. Board members also represent the community center at social, recreational, cultural and educational activities throughout the district.
This year's candidates have provided the statements below, shown exactly as written by the candidates with no changes. For more information on the 2012 RCC Preference Poll or Board of Governors, please visit our website at www.restoncommunitycenter.com or call (703) 476-4500.
Candidates' Statements
Q: What previous experience or participation in civic activities would you bring to the RCC Board?
William G. Bouie: * RCC board member since 2003. Chairman 2006-2008. Current vice chairman.
Chairman, Park Authority Board
Wolf Trap Associates Board of Directors
Vice Chairman, Initiative for Public Art Reston
Washington Business Journal, Minority Business Leader of the Year (2009)
Past President, Reston Little League
Chairman, Reston Youth Baseball, 11 years
Board of Management, Reston YMCA
Past Member, Fairfax County Athletic Council
First President, Friends of Reston
Founding Board Member, PIT Teen Center
Member, Project Gold 2000, US Olympic Committee
Lord Fairfax, 2003
Best of Reston Award, 1993; 2001
Lisa Ehrhardt: A 37-year resident of Reston, I bring a multidimensional experience to civic activities offered by the Reston Community Center. As Reston residents, my family and I have participated in classes, workshops, camps, food drives and swim lessons. We have attended theatre productions, community forums and special events. Additionally, as an employee of Reston Community Center I had the unique opportunity to help plan and implement programs geared to enhancing the social, cultural and educational aspects of Restonians' lives. I have the unique perspective of experiencing what RCC has to offer from the inside out and from the outside in.
Gerald Zavala: I would bring significant experience in civic activities to the RCC Board. As the director of development for the Fairfax County Park Foundation, I understand the challenges facing Fairfax County and the community needs of Small District 5.
I am a member of a variety of local organizations and I'm an active resident in Reston. I recently graduated from Leadership Fairfax (Class 2012). I'm involved in the Lake Anne Elementary PTA. I am a member of Friends of Reston Regional Library, the Fairfax County Democratic Committee and a volunteer for Reston Interfaith. I am a supporter of Rescue Reston.
Q: How would your leadership enhance RCC's vision to bring the community together by providing opportunities for enriching leisure experiences and connections that reach out to all and foster inclusiveness and a sense of belonging?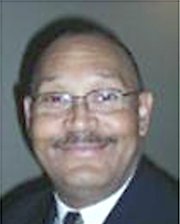 Bouie: An appointment to the RCC Board of Governors presents an opportunity to contribute to my great community and to utilize my talents and skills. I have the experience and qualifications for the position in dealing with RCC activities, working in the business community, working with youth and athletics, and working with various organizations in Reston to help plot our future.
We are a very diverse community. Our diversity is a strength that is unique, embraced, cherished and to be celebrated.
I am a strong supporter of the center, as board members should be. I look forward to working with Restonians, to learn about their needs, and wants, and also to address their concerns. I will work with Reston Association, and the county to ensure consistency of programming, and to engage the business community so that they receive the inherent value in working with the community center and its programs.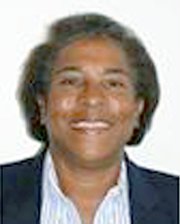 Ehrhardt: As a professional social worker and diversity trainer I have embraced a philosophy of collaboration and inclusion. My professional and personal goals have included presentations and workshops which educate individuals, organizations, and communities about their strengths and which highlight the power of diversity. Reston is a diverse community where many residents actually "live, work and play" together. My skills as an excellent communicator and educator will contribute to the environment provided by RCC which fosters opportunities for people from different social, ethnic, racial and economic backgrounds to come together and enjoy leisure experiences. My experience as an active involved community member, who loves her community, will be a welcomed addition to the RCC Board of Governors.
Zavala: As a member of the RCC Board of Governors, I would ensure that the organization focuses on maximizing the wealth of diversity within our community. As a former executive director of a nonprofit, I understand what a great organization needs from its stakeholders. My leadership would help bolster the organization's financial oversight, increase its reach within the community and strengthen its cultural events. As a five year Restonian with a young family, I would bring an additional user perspective to the board of governors. My wife, Sandra Hanna, and I live with our two daughters, ages 7 and 5, near Soapstone and Southlakes. I have a BA in economics from Stanford and a master's in business administration from Georgetown.
I would help the RCC enhance our quality of life and build the community we want our children to enjoy now and in the future.