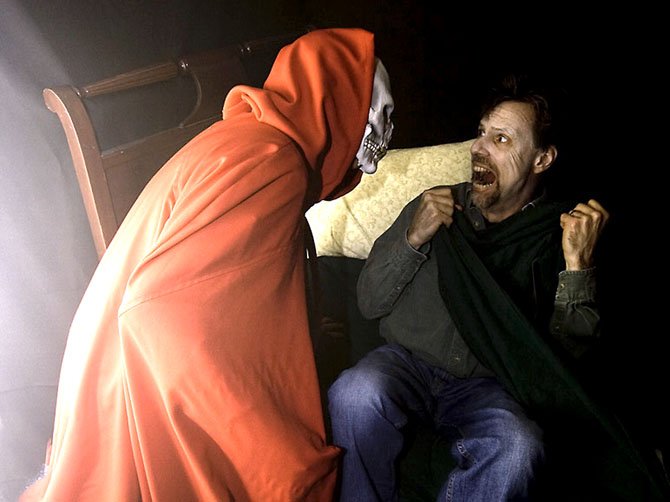 Herndon — The Bradley Farm neighborhood in Herndon will host what has fast become an annual fall tradition, their annual haunted house. Now in its sixth year, this year's theme will be "The Evil Around Us," a focus on local legends.
"We wanted to focus on haunted Virginia, the local stories that are scary because they happened so close to home," said Lisa Kelly, a neighborhood resident that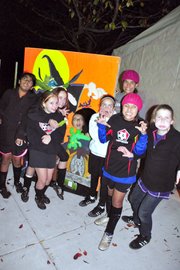 helps design much of the haunted house. "We're planning some very special surprises in each room."
The haunted house is actually the Bradley Farm barn, usually used as the neighborhood's pool house. Residents design the trail through the house every year, making sure to add space for plenty of exhibits and places for people to hide.
"They do a good job keeping it scary by faking you as much as they can," said Jenna Byrnes, 15, of Herndon, who has been to the house the last two years. "Going in, you figure there are going to be people jumping at you, but often the thing coming at you isn't what you're paying attention to, so it's like a double scare."
The event will raise money for Herndon-Reston FISH, which provides emergency support to people in the Herndon and Reston area in the form of emergency housing or bill payments and more.
This year will also feature a new event, the Spooky Spirit fun run, where 300 children can participate in a walk/run at Floris Elementary School.
"We figured it would be another fun way to get kids off the couch and get everyone doing something," said Sarah Bermingham, another Bradley Farm resident who helps create the haunted house. "The kids can run in costume, and all the runners or walkers over 12 will get a medal."
The two mile run, for those age 8 and over, is limited to 200 runners and the Mini Monster event, for those under 8, is limited to 100 runners.
The runs will start at Floris Elementary Sunday, Oct. 21 at 8 a.m. The Bradley Farm Haunted House will be open Friday, Oct. 26 and Saturday, Oct. 27 from 6 to 10 p.m. A "children's" version of the haunted house, with less emphasis on the scary parts, will be open Saturday, Oct. 27 from 1 to 5 p.m.
The house is located at 13159 New Parkland Drive in Herndon. Admission is $5, with all funds going to Herndon-Reston FISH. More information is available at www.bfhauntedhouse.com.