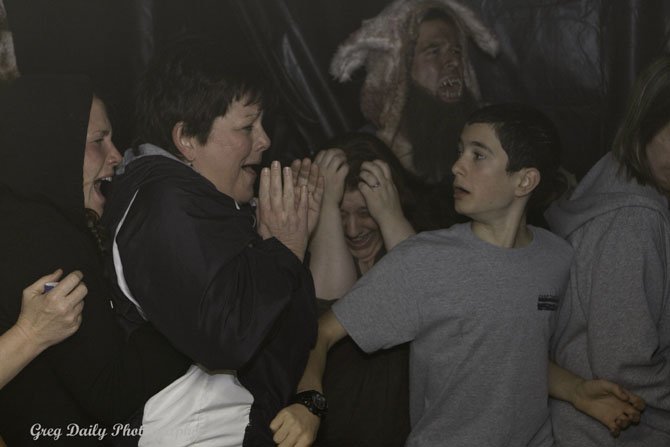 Herndon — The annual Bradley Farm Haunted House will be resurrected this year on Friday, Oct. 25 and Saturday, Oct. 26. The annual haunted house, which raises money for Herndon-Reston FISH, is themed "Panic Attack: Confront Your Fears and Phobias."
"The idea is that you're going into an experimental hospital where you're going to confront your deepest fears," said Lisa Kelly, who lives in the neighborhood and is one of the directors of the haunted house.
As far as which fears would be specifically addressed, Kelly said visitors must come to the house and find out.
The Bradley Farm community began transforming their pool clubhouse into a house of terror seven years ago. Each year as the pool closes for the winter, neighborhood residents get to work creating passageways, rooms and hiding places to welcome those in need of a fall fright.
"We start thinking about a new theme pretty much as soon after we're finished with the house for the year," Kelly said. "We try and get a theme that's scary, but also entertaining and interesting to visitors."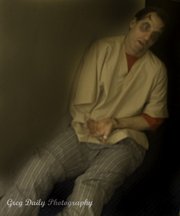 Last year, due to large crowds on both nights, organizers resorted to a number system rather than just a regular line. Groups can show up, pay admission and check in, and are given a number.
While they wait, a variety of foods, games and other activities will be available. Vocelli Pizza and Happy Crepe will be serving food, and concessions will also feature fall staples such as caramel apples, s'mores and hot apple cider. Entertainment will include magicians, hypnotists and live music.
"We added a lot of new games last year, which went very well, so we'll have those," said Sarah Bermingham, another of the house's directors. "Last year we had about 2,000 visitors and we were able to make an $8,000 donation to FISH."
Herndon-Reston FISH is a nonprofit that provides emergency assistance to those in need. Emergency rent and utility payments, transportation to medical appointments, furniture and the thrift store The Bargain Loft are all part of their mission.
The Bradley Farm Haunted House will be open from 6 to 10 p.m. on Friday and Saturday evenings. There will also be a children's haunt, a less scary version for younger children from 1 to 5 p.m. on Saturday, Oct. 26.
The house is located at 13159 New Parkland Drive in Herndon, and admission is $5, with all proceeds going to FISH.
More information is available at www.bfhauntedhouse.com, or at facebook.com/BFHauntedHouse.