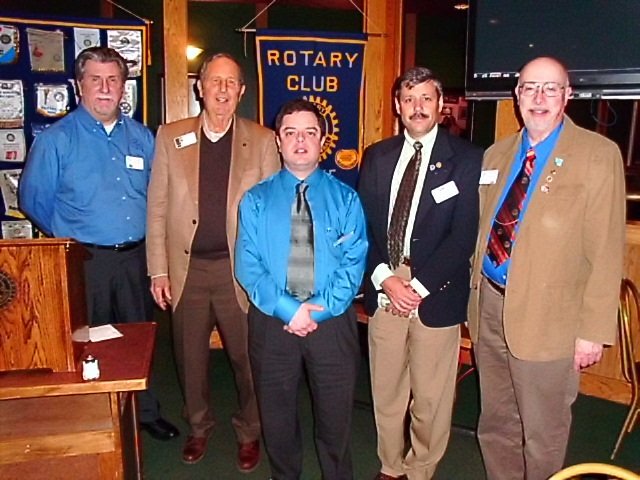 Fairfax Library Foundation will be able to provide more scholarships to the community this year—thanks to the Rotary Club of Burke. The Burke Rotary, an affiliate of Rotary International since 1984, has contributed a $3,000 gift to fund additional undergraduate scholarships for the foundation's scholarship program in 2013. 
Burke Rotary has supported vocational scholarships, primarily for Northern Virginia Community College students, for a number of years. This year, they have chosen to partner with the foundation to sponsor awards in keeping with their vocational service goals.
Fairfax Library Foundation has provided scholarships to the community since 2002, including annual academic scholarships for undergraduate and graduate students in Fairfax County and the City of Fairfax, and semi-annual continuing education scholarships for volunteers and staff of Fairfax County Public Library. The deadline for filing an application for an undergraduate scholarship is April 15th. More information can be found at http://www.fairfaxlibraryfoundation.org/programswesupport/baccalaureate.htm.
"We are grateful to the Rotary Club of Burke for their work to bring affordable higher education to the people of Fairfax County and the City of Fairfax," said Executive Director Susan Harman of Fairfax Library Foundation.
Duwain Ketch, chairman of the Fairfax Library Foundation's Scholarship Committee, said that donations from all sources are important to the foundation's success in accomplishing its goals. He urges individuals, companies and groups to consider their contributions to the foundation to assure its success.
Fairfax Library Foundation welcomes community interest and support. Learn more at www.FairfaxLibraryFoundation.org.