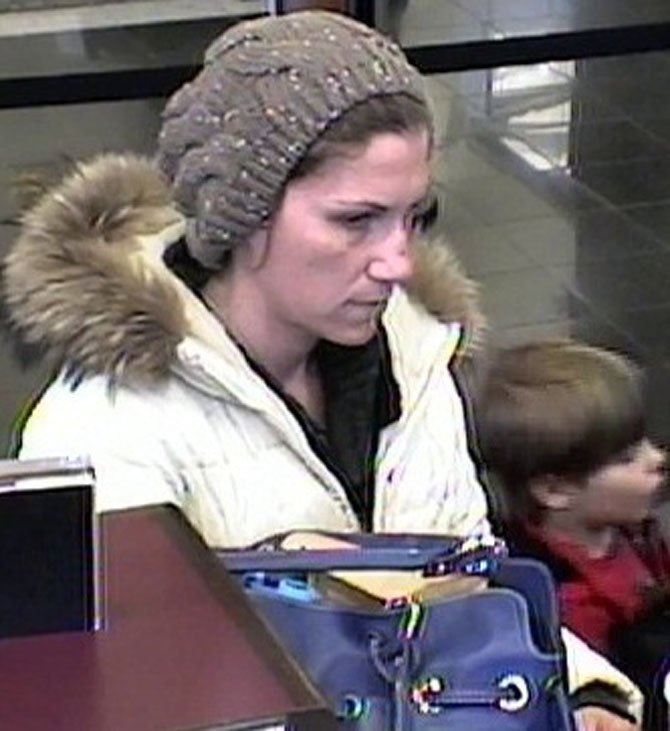 Detectives are asking for the public's assistance in locating 5-year-old Cameron Serafin. He is believed to be in the company of his mother Rebecca Serafin and was supposed to have been returned to his father on Sunday, April 7. Detectives have reason to be concerned about Cameron's welfare.
The preliminary investigation has revealed that Rebecca Serafin has altered her appearance, and that of Cameron, in an apparent attempt to avoid being located. Serafin's car and other items have been discovered, adding to the belief that she is attempting to remain undetected.
A warrant has been issued for the arrest of 32-year-old Rebecca Serafin, also known as Rebecca Love, charging her with custodial interference, a misdemeanor. Rebecca Serafin is approximately 5 feet 4 inches tall and weighs between 120 and 130 pounds.
Cameron Serafin might also be using the last name Love. He is 3 feet 5 inches tall and weighs about 40 pounds. The photographs of Rebecca and Cameron are believed to be the most current, and reflect the altered appearances.
Detectives officially confirmed that Rebecca and Cameron Serafin were seen at an airport in Birmingham, Ala. on Friday, April 12. As a result of that confirmed sighting, a felony warrant was obtained charging Rebecca Serafin with felony parental abduction. They continue to work closely with law enforcement partners across the country to gather and analyze potential investigative leads in order to locate and to bring Cameron home as soon as possible.
Detectives continue to encourage the public to engage in social media; particularly Twitter and Facebook, to spread official, accurate and timely information regarding this case.
Anyone with information is asked to contact Crime Solvers by phone at 1-866-411-TIPS/8477, e-mail at www.fairfaxcrimesolvers.org or text "TIP187" plus your message to CRIMES/274637 or call Fairfax County Police at 703-691-2131.