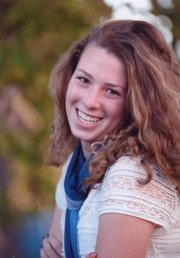 Mount Vernon — Bridget Thompson has been selected to receive a $1,500 college scholarship from the Military Children Program. Thompson took part in various school and community activities including environmental club, cross country, swimming, and band. She plans to attend The College of William and Mary.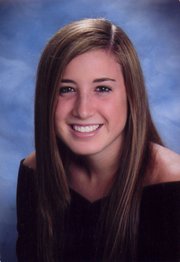 Madelyn Zeigler has been selected to receive a $1,500 college scholarship from the Military Children Program. Zeigler took part in many school and community activities such as lacrosse, swimming, American Red Cross, and the National Honor Society. She plans to attend UNC at Chapel Hill.
Mount Vernon High School will be hosting a Transition to High School Jump-Start Program for rising 9th grade students. This program is designed to help introduce freshmen to a new school environment and procedures. The program will be held Aug. 19-23, 8 a.m.-noon. Limited transportation will be provided to participants from feeder elementary schools. Pick up and drop off times will be provided at a later date. Contact Alicia Clarke at focus21mv@gmail.com or 703-619-3100.
The following students have been admitted to Hampden-Sydney College: Logan Durwood Leathers III who will enter with a president's award; Kurt David Anderson who will enter as a Patrick Henry Scholar; and Scott Michael Bellamy, Nicholas David Fletcher, Javier Ernesto Landaverde, Steven Dino Ponce, and Henrik Lars Anderson Jr. who will all enter with alumni awards.
The P.E.O. STAR Scholarship, for the 2013-2014 academic year, was presented to Sonia Francone, who has been accepted and will attend Sewanee: The University of the South, in the fall. The P.E.O. STAR Scholarship is a $2,500 scholarship based on excellence in leadership, extracurricular activities, community service, academics and potential for future success.
Cristina Chilstrom was a recipient of the dean's award for academic excellence during the 2013 spring term at Colgate University.
Christopher McDonough graduated from St. Norbert College in De Pere, Wisconsin.
The following students enrolled at Virginia Tech were named to the dean's list for the spring 2013 semester: Christopher M. Orem, Colin B. Stamper, Rachel A. Gartlan, D'Elia M. Chandler, Matthew T. Czechanski, Samuel J. Ferrara, Andrew K. Kicinski, Claire S. Osborn, Sarah E. Tianti, Marianne S. Wolz, Shauna M. Erickson, Katherine G. Banchoff, Eileen Cheng, Kelley A. Cumpton, Kelsey E. Donley, Catherine A. Doulis, Olivia N. Foroughi, Roger B. Gildersleeve, Sandy S. Janwatin, Marin A. Nolan, Molly E. Vaughan, Alexander J. Zelloe, Devin B. Amole, Khoki N. Bernier, Nicholas W. Galdos, Farhan M. Hasan, Elliott T. Jernigan, Caroline E. Kelly, Kathleen A. O'Connor, Michael C. Pourchot, Alexander W. Cheng, Kevin H. Corcoran, Sarah E. Curzon, Kathleen H. Driscoll, Anna M. Gehring, Gabrielle N. Gonzalez, Mark C. Micklem, Ian S. Philips, Sasha A. Spriggs, Joseph F. Taylor, Alan Tran, Annmarie J. Wood, Lindsey M. Baumann, Julianne D. Bigler, Molly A. Bowdring, Reed H. Bryant, Michelle S. Cohen, Samantha L. Cooper, Bridget A. Corridon, Christina L. Devine, Todd P. Ferri, Casey P. Jenkins, Dylan M. Keightley, Saskia R. Kroesen, Grant G. Leonard, Douglas P. Magill, Kelly D. McFarland, Madalena R. McNeil, Leo T. Naegele, Owen T. Nugent, Kelley M. O'Leary, Catherine B. Royka, Laina N. Schneider, Sean M. Trenchard, Patrick M. Murphy, Dylan M. Bischoff, Jason M. Cayanong, Hilmi D. Entabi, Michael C. Fagan, Hunter J. Fairchild, Adam D. Frank, Travis E. Frank, Alan A. Gomez, Ezra S. Kaypaghian, Juan G. Montolin, Timothy H. Song, Jessica R. Wessinger, Lina S. Abdelatif, Andrew J. Chesley, Hanna Y. Coleman, James E. Creaven, Primal K. Dhillon, Kruthika Kikkeri, Andreas C. Kunkel, Richard D. Lee, Brian M. MicKey, Natalie S. Montequin, David R. Moran, Carolyn Y. Mottley, David C. Oetjen, Stefan J. Povolny, Brittany L. Sholes, Mishell A. Siles Borda, Younes Taleb, Jennifer L. Thompson, Rebecca K. Truong, Jwalita Veeramachaneni, Hope H. Wentzel, Julia E. Zukowski, Philip J. Daniel, Peter T. Raum, Girum Z. Tessema, Laura A. Vilhauer, Robert J. Calvey, Peter Francis S. Guevara, Stephanie M. Mateus, Christine R. McCoy, Kirsten R. Melone, Alicia L. Sobral, Erika L. Weidman, Mitchell S. Youmans, Ryan G. Morrison, Michele J. Newby, Mahmood A. Alwash, Robiel M. Ande, Michelle J. Baca, Allison S. Biache, Mikala T. Brunson, Ali M. Buhisi, Alan Cai, Gwendolyn M. Cardiff, Mussie Kebede, Zachary T. Kiszka, Menen L. Missailidis, Kevin K. Pham and Eileen H. Phan.
Elizabeth Conran and Kara Von Dresner both graduated from Fairleigh Dickinson University's Metropolitan Campus this spring.
Ashley Lynn Thorpe graduated from the University of Wisconsin-Madison with a bachelor of social work degree.